With Guyana seeing the cases of coronavirus climbing steadily, the Ministry of Education has started to engage various stakeholders on the issue of the reopening of schools.
Schools in Guyana have been closed since March because of the coronavirus pandemic.
Today, Education Minister Priya Manickchand met and held discussions with the Guyana Teachers Union on the issue of the reopening of schools.
Minister Manickchand told News Source this evening that the decision to reopen schools is not just one for the Ministry of Education since the country is dealing with a health crisis.
She explained that the Ministry of Health is being consulted along with other stakeholders like the teachers union. Ms. Manickchand said the health and welfare of the nation's children and teachers is the main focus and that will have to remain the main focus in any plan to reopen schools for physical learning.
"We are still in the process of gathering all the information that we need to gather. And that is why we met today with the Guyana Teachers Union today to hear from them what their view of the matter is and then we will make a decision. This is not an Education Ministry decision alone because it will have to involve and take into consideration the science and biology and trajectory of this disease and that is within the Ministry of Health and we will have to turn to them for advice on that", Minister Manickchand said.
The Education Ministry announced today that the results for the National Grade Six Assessment examinations will not be made known until the 25th of September.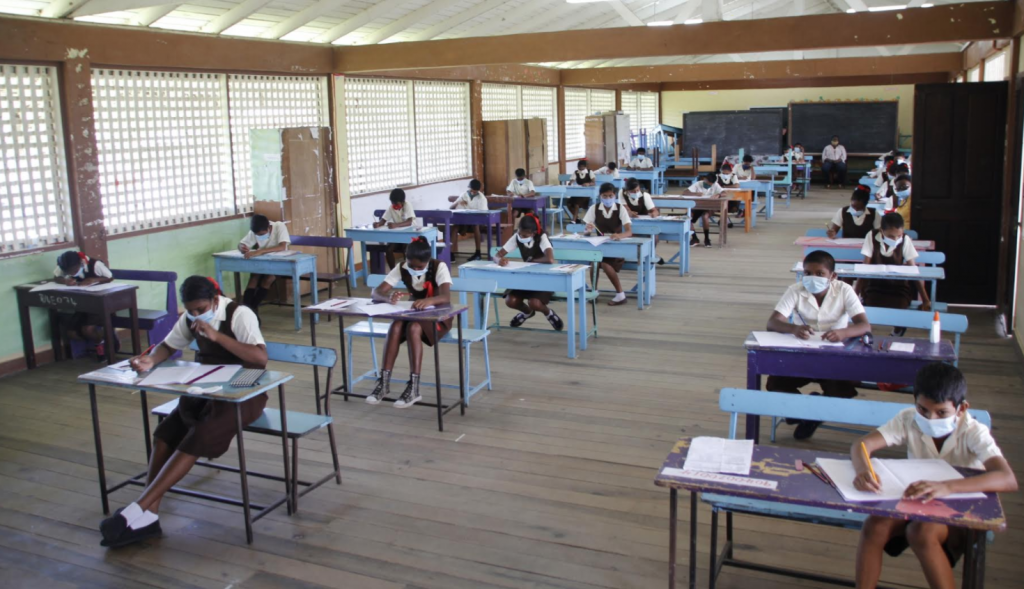 The NGSA exams were written in early July following a two month delay because of COVID-19.
The Education Minister said it is clear that the students who should be going into Grade Seven will not be able to do so from September.
However, the Education Ministry is looking to put together a structured learning system that will involve The Learning Channel, online teaching and various social media platforms.
The Education Minister also said the Ministry is looking at the possibility of having learning packages delivered to the homes of the students.
Manickchand said in every community, the situation might be different and the Education Ministry wants to ensure all of the nation's children are exposed to a structured teaching and learning system.