President Irfaan Ali this afternoon announced that Foreign Minister Hugh Todd has tested positive for COVID-19.
Todd, who took the oath of office last week, informed the President of his test result and is now in isolation.
In a statement, President Ali announced that he has advised all members of his cabinet to undergo COVID-19 tests. Additionally, the Ministry of Health is working along with the Foreign Minister to do contact tracing.
"I have advised Ministers to work remotely until they receive the results of their tests. I have made a commitment to conduct the affairs of government transparently and there is no greater issue that requires transparency at every level than in the way we address the COVID-19 pandemic", President Ali said.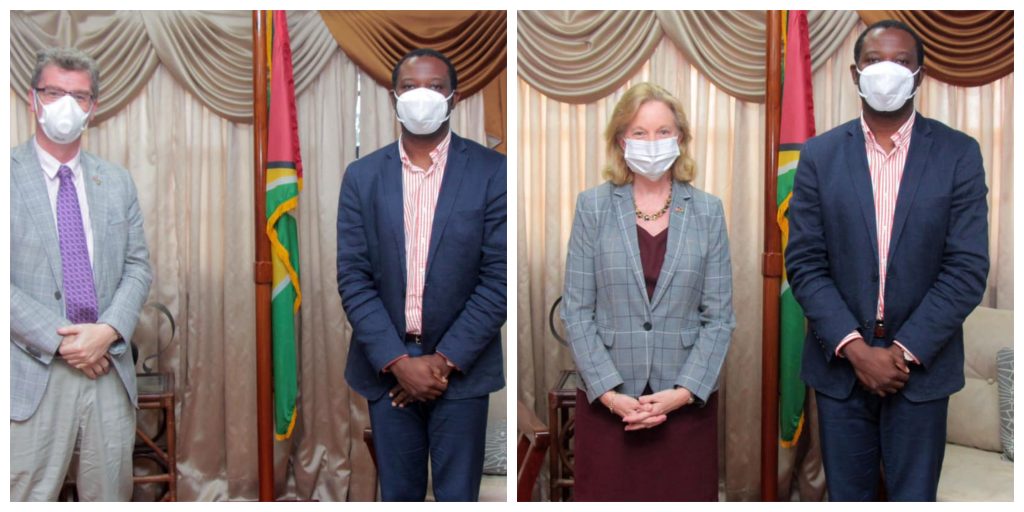 Minister Todd attended meetings of the Cabinet and was also part of the President's delegation that held talks this past weekend with the Surinamese President and Foreign Minister.
During the photo sessions after the meeting with the Surinamese team, Todd along with the two Presidents and the Foreign Minister of Suriname all removed their masks. Todd was positioned just next to President Ali.
The Foreign Minister was also among the guests at Saturday's inauguration ceremony for the President inside the National Cultural Centre.
The Foreign Minister has also held meetings this week with foreign diplomats in Guyana including the US Ambassador and the British High Commissioner.
President Ali today said his new government is taking a holistic and comprehensive approach in fighting COVID-19, adding that increased testing and provision of additional protective gear for health workers are priority issues.
Guyana has recorded more than 600 cases of COVID-19 since the first case was recorded back in March.