The President of Suriname and his delegation that visited Guyana this past weekend and held talks with the Guyana government have all tested negative for COVID-19.
President Chan Santokhi and his team underwent COVID-19 tests yesterday after being informed of the positive test result of Guyana's Foreign Minister Hugh Todd.
Minister Todd was part of the meetings with the two Presidents and the Foreign Minister of Suriname.
The Surinamese Government announced this afternoon that President Santokhi and the team have resumed their work schedule according to protocols.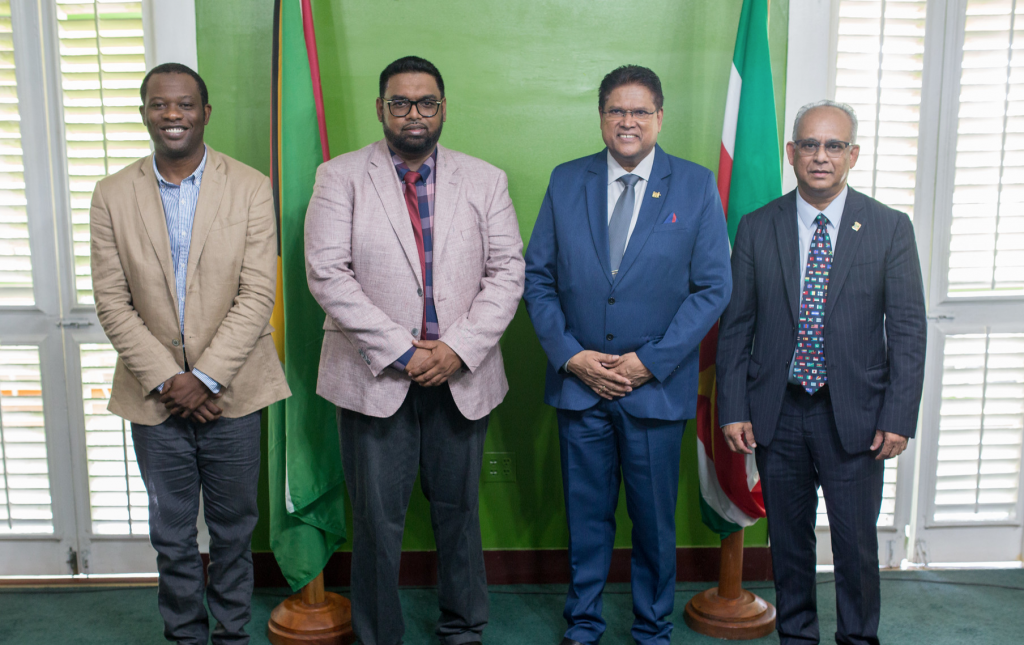 The schedule of the neighbouring Head of State is expected to be further adjusted as he follows various protocols.
In Guyana, President Ali and all of his Cabinet Ministers were tested for COVID-19 on Wednesday.
The results of those tests are still unknown.