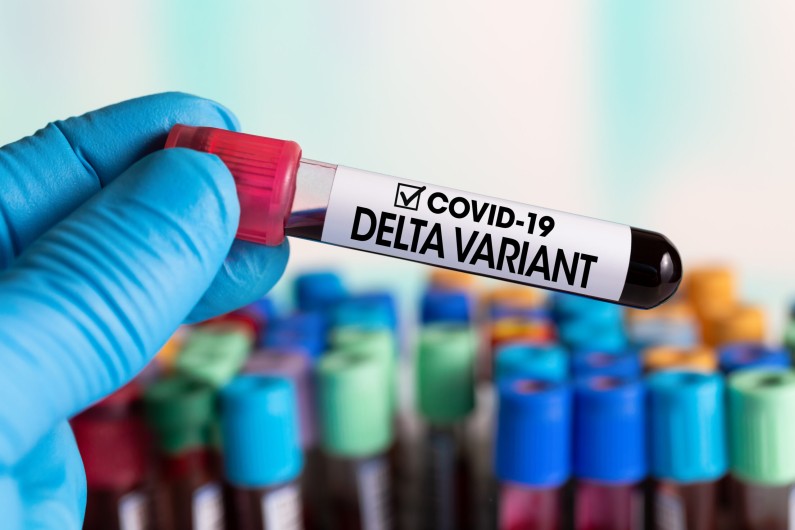 While Guyana's Ministry of Health is yet to confirm the presence of the highly contagious Delta variant of Coronavirus in the country, the Ministry of Health in neighboring Trinidad has reported that a passenger who arrived in the country from Guyana recently has tested positive for the Delta variant.
The person is now in isolation in Trinidad and Tobago.
In a release, the Trinidad and Tobago Health Ministry stated that the country has now confirmed five cases of the Delta Variant.
A previous case was also found in an arriving passenger who was in transit in Guyana.
The presence of the Delta variants was confirmed through gene sequencing.
"The fourth and fifth patients recently returned from the United States and Guyana respectively. As per existing quarantine protocols, both persons provided negative PCR tests (which were taken 72 hours prior)," the release on the Trinidad Health Ministry's Facebook page stated.
The Trinidadian authorities said both patients were isolated at a government facility and will remain in isolation until they meet the enhanced requirements to be discharged.
Health Minister Dr. Frank Anthony has already said that there is a high possibility that the variant is in Guyana. He has explained that even without confirmation, the preventative measures to be adopted would not change.
Guyana has not submitted samples for testing for the various variants of COVID-19 since January.
The Delta variant, which experts say is significantly more contagious than the original variant of COVID-19, has been detected in almost 100 countries.
It is now the dominant variant worldwide.