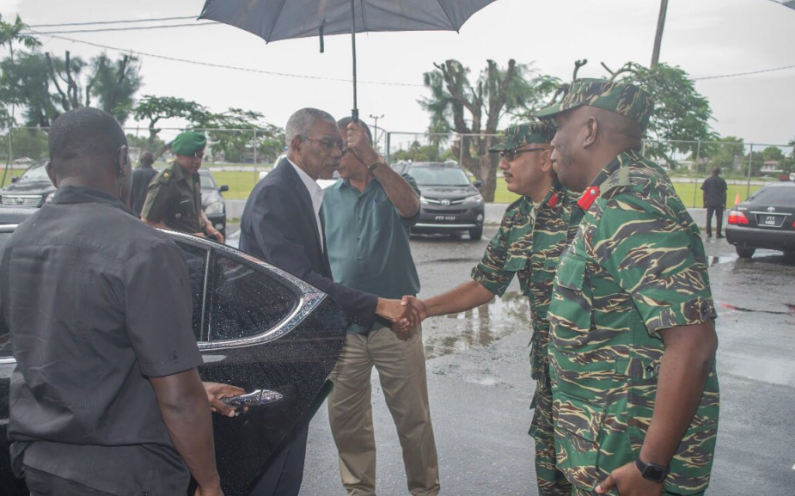 In an Address to the Nation on Monday evening, President David Granger outlined government's emergency plan to address the Camp Street jail situation.
Most of the prison buildings were gutted by fire on Sunday during a jail break. Prisoners were moved to the Lusignan prison, but some were eventually transferred to other prisons around the country.
In his address, President Granger said new temporary structures will be constructed to accommodate the displaced prisoners as the authorities continue their hunt for those who escaped.
The Emergency plan will also focus on the completion of a recovery operation to account for and accommodate every single prisoner, implementation of legal measures to immediately reduce the prison population and, importantly, the immediate recapture of the five inmates, who escaped custody.
According to the President, "the Guyana Defence Force, the Guyana Police Force, the Guyana Prison Service and the Guyana Fire Service are working together to ensure public safety. A manhunt is being executed, air and ground patrols are being conducted and vigilance has been heightened on roadway and at key points".
Up to late last night, prison officials were still verifying the total number of prisoners still in custody.
One official told News Source that of the 1018 prisoners believed to have been in the prison's custody at last count before the fire, 1010 of them have been accounted for so far.
Five are believed to be on the run, but the lawmen have only named three of the five who are on the run. One prisoner who they earlier listed as an escapee, was found in the prison's custody and had never escaped. The probe continues this morning.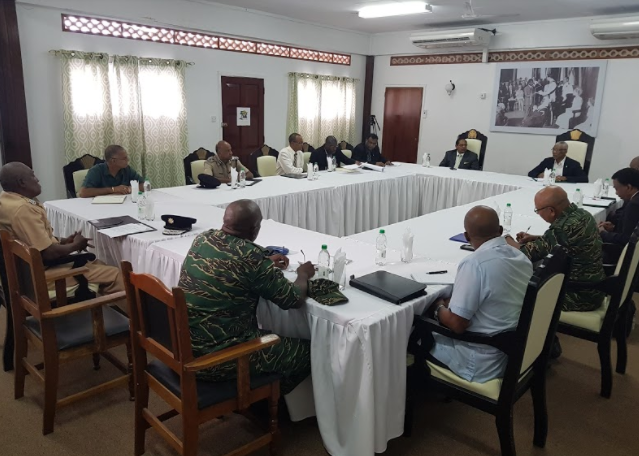 While these measures are being put in place, President Granger also indicated that "the Government is continuing to implement the major recommendations that were made by of the Commission of Inquiry into the March 2016 prison riot. These include the expansion of the infrastructure of the Mazaruni Prison."
Meanwhile Public Security Minister, Khemraj Ramjattan is appealing to citizens who might have information on the five inmates that are on the run, to come forward and cooperate with law enforcement officers. The next 72 hours, he said, will be critical in terms of implementing the four point plan.
  "We should reduce the number at Lusignan from 1000 to about 450 by virtue of what we are doing administratively and also by the process of transfers… So it is a very complex set of arrangements that we are putting in place to ensure the safety of all as well as the recapture of those who have escaped," he said.