The 22-year-old man who was reportedly kidnapped by four of the prison escapees on Sunday afternoon and forced to drive them away from the prison, has been found alive and safe.
Family members got a call from investigators late last night that Matthew Shivtahal had been found. He was questioned by Police then taken for medical checks at a city hospital. He had no serious injuries according to relatives.
Speaking to News Source this morning, the young man's mother, Neekoomarie Shivtahal, said she received a call from the Police just after 10 o' clock on Monday night and rushed down to the Brickdam station, where she saw her son.  She said he appeared to look well.
"I am thankful, very thankful. That is my only child so I am very happy he is alive and well", the mother said.
The young man told investigators that he was taken by the escapees to a location in the backlands of the East Coast of Demerara, believed to be close to Annandale. He explained that he begged repeatedly for his life and was told by the escapees that they would let him go in an area that would make it difficult for him to find his way out.
According to his mother, the youth explained that he followed a light that he was seeing and continued to follow it until he reached a shop, where he asked for a call, and a Policeman who was at the shop at the time, offered to instead take him into the Police station.
The man's family in reporting him missing, had told investigators that he was hijacked by four prison escapees just after the jail break on Sunday.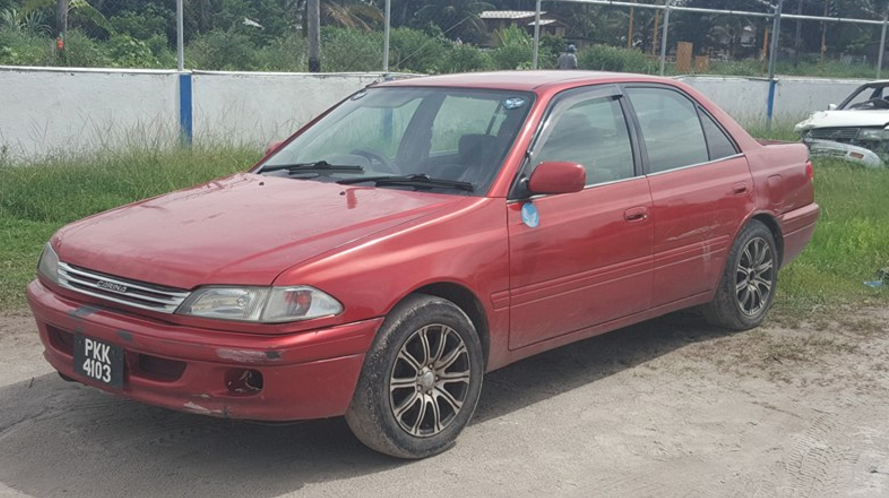 The man's mother and wife had both recounted that he had not been heard from since Sunday afternoon. He was reportedly taking a family friend and her children home when, according to the friend, four men who were all armed with guns, dumped her and the children out of the car and took the driver hostage.
The woman recounted that story to investigators in front of the man's relatives. She claimed that the incident occurred close to Camp and Hadfield streets, which is close to the camp street jail.
His car was found abandoned yesterday and is in the possession of the Guyana Police Force as they continue to ask questions about the alleged abduction.