22-year-old Matthew Shivtahal, is happy to be alive. On Sunday afternoon, his entire life took a threatening twist when he was accosted by four of the inmates who escaped from the Camp Street jail.
His friend and her children who were in his car were thrown out, and he found himself as the getaway driver for the group of dangerous criminals. Luckily, after forcing him to drive them to Durban Backlands and forcing him to accompany them in a long walk in the bushes, he was eventually allowed to leave.
After walking for almost 24hours, Shivtahal eventually made his way to a shop on the East Coast of Demerara and got in touch with police.
In an interview with News Source from a hospital where is being treated for various pains around his body, the young man explained that he is just grateful to be alive and back with his family.  He said he is convinced that telling the escapees about his son is what secured his freedom.
"They had me walking across a set of trenches after we went through the bush behind Durban backlands. It was trench after trench and I can't swim, so one of them said they should just kill me rather than take me along and I slow them up.  I started to beg and said oww rasta man, I got a one year old son and I ain't want he grow up with a father, please", Shivtahal recounted.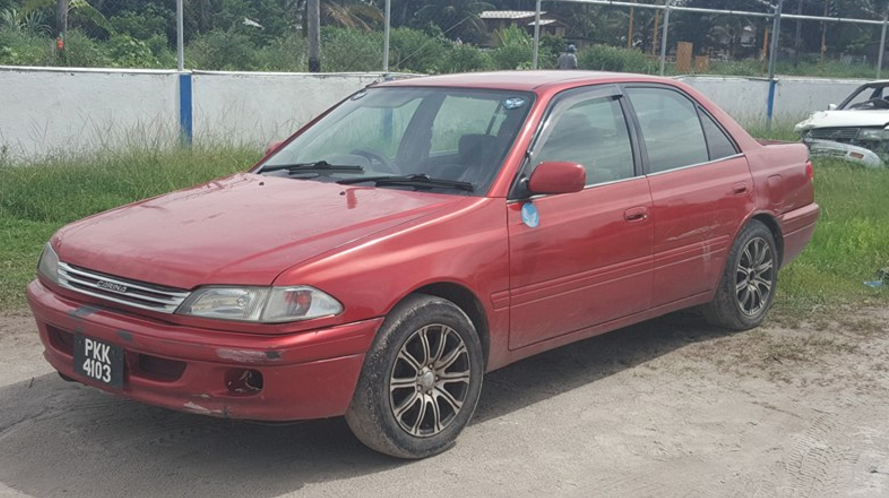 He said it was that plea that triggered the men to let him go. He said the same dreadlocked escapee told him that it is because he had a young child, he will let him go.  The man said that he was even given directions on how to make it back to the road.
Shivtahal said he was set free just before 11 o' clock on Sunday night and just kept walking towards a light that he was seeing. He never reached that light which was at a shop, until Monday night in the Annandale community and he was happy about that.
He said the four men did not talk much while he was with them, but they had mobile phones and would call persons, but no calls were coming in to them.
The traumatized man also recalled that only two of them were armed with handguns. He described the moment as the scariest in his life and said as he walked through the bushes in the East Coast backlands, all he kept thinking about is wanting to see his young son.
"That is all I was thinking about, my son. And so I kept walking and walking till I reach out."
He explained that the long walk has left him in aches and pains with bruises. He is hoping to make a full recovery soon, while understanding that the situation he found himself part of , has left a scar with him for the rest of his life.