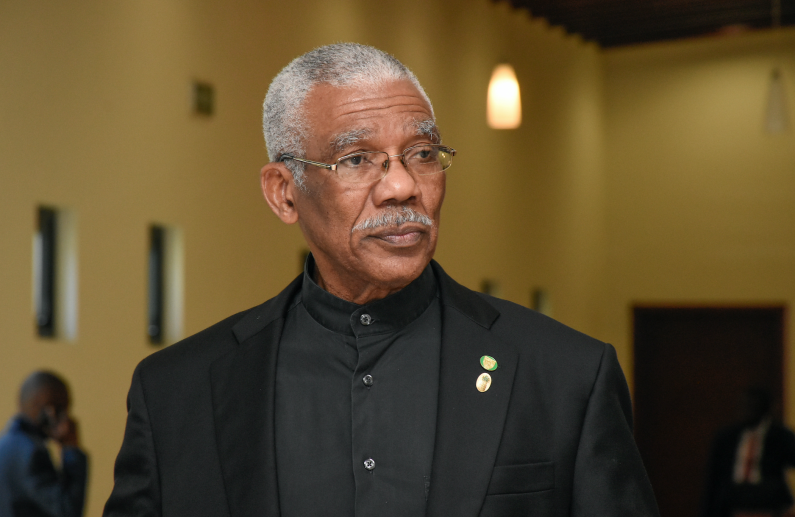 While admitting that he is still to file all of his declarations with the Integrity Commission, President David Granger today made it clear that it is a rule of his Cabinet that all Ministers should comply and make their declarations known to the Constitutional body.
The President said "as far as the Cabinet is concerned the general opinion or general rule is that we should all comply. So, it's just a matter of time. Some of the details I think may have taken some Members time, but I cannot say if all of them are compliant… but that is the policy of the Cabinet, that every Minister should comply".
The President explained that in his case, he has been in touch with the Integrity Commission and has written to the Commission.
"I have not submitted all of my declarations… They [the documents] are taking some time, but I am in touch with them and the Commission has heard from me. I've had some challenges over that period of time, but I'm actually working on it and the Commission is aware of my interest in ensuring that they are submitted as quickly as possible," the President said.
The Integrity Commission has been publishing the names of Public Officials in the media for their failure to submit their declarations. The Commission has also launched a search for its own investigator.
Former Attorney General, Anil Nandlall, recently stated that the Commission should begin legal proceedings against those public officials who continue to not file their declarations.