The self-proclaimed Greatest of All Times for Soca, Machel Montano, has arrived in Guyana for his Wet Wednesday show, which is being hosted tonight at the National Stadium.
During a midday press conference, the Trinidad and Tobago Soca King, said he is happy to be back in Guyana once again for the Guyana Carnival.
He said the Guyana Carnival is a "Caribbean thing" and it must be supported.
"This is my first time coming to Guyana for a Wet Wednesday. I have never seen Guyana wet, but I have performed in the rain", he said.
According to the soca star, it is always a good time whenever he comes to Guyana and he intends to have that good time again tonight when he takes the stage at the National Stadium.
The Wet Wednesday show is part of the 10 days of official activities for the Guyana Carnival. Montano will be joined on stage by reigning International Soca Monarch, Mr. Killa, Guyana Soca Monarch Brandon Harding and former Guyana Monarchs Adrian Dutchin and Jumo Primo.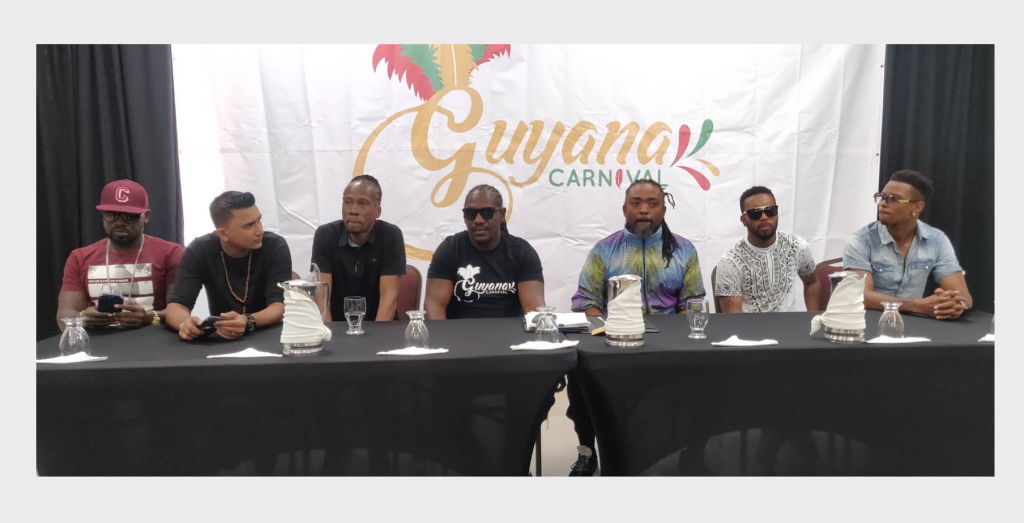 Director for the Guyana Carnival, Kerwin Bollers, told reporters that the response to the Carnival events so far have been overwhelming. He said he is pleased with the public's response to the various shows and patrons can expect the same high quality to continue for the remaining days of the Guyana Carnival.