Former Police Sergeant, Colin Bailey who was freed of a murder charge related to the death of his wife after the Prosecution admitted that it had no evidence against him is getting ready to file a lawsuit against the State of Guyana.
Bailey spent over five years on remand in various prisons.
Back in 2016, he was arrested, charged, and committed to stand trial for the murder of his wife, three years after the murder.
Last week in the High Court, a jury was instructed to return a not guilty verdict in the murder trial after the Prosecutor told the Court that there is no evidence linking the man to his wife's murder.
A few days earlier, another man who was also held for the same murder, pleaded guilty to killing the businesswoman and did not link the former Police officer to the crime, saying he acted alone. That other man is now awaiting sentencing.
During a virtual press conference today with his Attorneys by his side, the former murder accused Colin Bailey said the State failed him badly and it has destroyed his life. He will seek damages.
"I believe that the system has failed me miserably and this has not only been happening now…… so it's just a continuation of what the system has been doing and that is why I was so devastated, because I'm looking at this, and this is the State with all its legal minds looking at a file that they can see clearly and I'm there suffering, I was surprised," Mr. Bailey said.
Mr. Bailey said the more than five years he spent behind bars awaiting trial for a murder he did not commit and played no role in, was dreadful.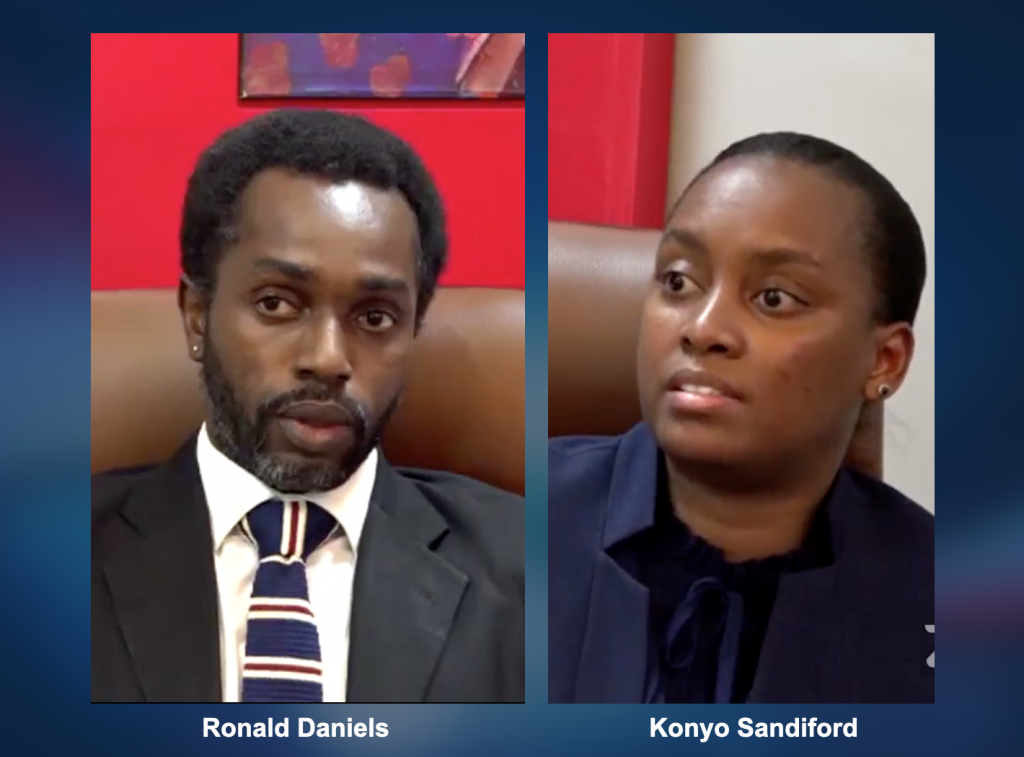 The former Police Officer said he suffered a heart attack, contracted coronavirus, and learned about damages to his properties all while he was incarcerated.
Two of Mr. Bailey's Attorneys, Konyo Sandiford, and Ronald Daniels, said they believe a Commission of Inquiry should be held into the circumstances that led to the charges laid against their client, which ultimately resulted in him being incarcerated for over five years.
In her ruling on the Bailey matter, Justice Jo-ann Barlow who heard and dismissed the case last week said "there is Something fundamentally wrong with a justice system when a citizen can be charged, committed and indicted when there is no evidence connecting the citizen with the commission of the offence."