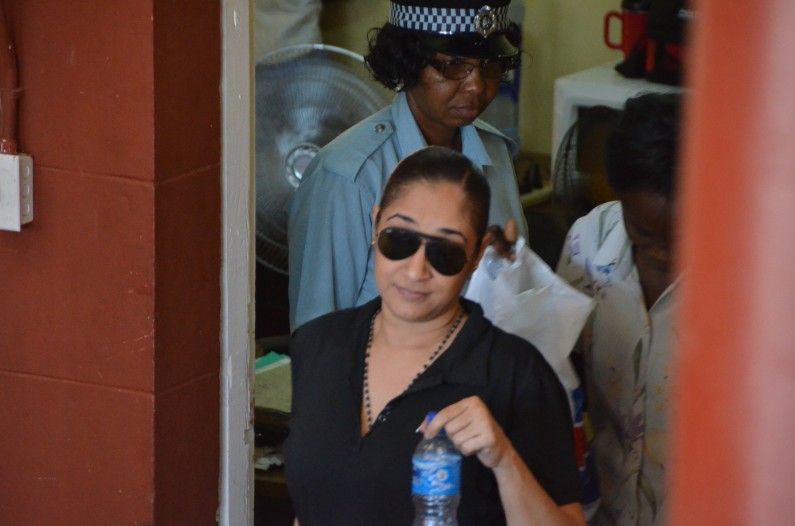 Former model and beauty queen Carol Ann Lynch walked out of the Georgetown Magistrates' Court a free woman for the second time after Chief Magistrate (ag) Priya Beharry accepted the no case submission by Lynch's attorney Latchmie Rahamat in the murder of Lynch's husband.
The Magistrate found that a prima facie case had not been made out and there was insufficient evidence to move the case forward to a jury trial.
Over 10 witnesses were called during the course of the hearing in the Magistrates' court but all of those witnesses failed to directly link the former Mrs. South America to the murder of her husband, cambio dealer and named narco dealer Farouk Razak.
The man was found dead in the couple's Bel Air, Georgetown home 7 years ago this week. Lynch was first charged with his murder the same year but that case was thrown out for lack of evidence. Two years ago, in a surprise move, the Police Force issued a wanted bulletin for Lynch and when she eventually turned herself into the Police, the murder charge was reinstituted against her.
Although, many believe that the Police had come into contact with new evidence, the evidence in the case appeared the same as when the first charge was instituted against her.
She has always maintained her innocence.