Former Beauty Queen, Carol-Ann Lynch has surrendered to local police to face the murder charge for a 2nd time in connection with the death of her husband, Farouk Razak who was named in US court documents as a known Guyanese drug trafficker and close associate of convicted drug king pin Roger Khan.
Lynch walked stepped into the Brickdam Police station in the company of her Attorneys on Tuesday morning and was taken into custody.
Lynch, who was a fashion model and pageant finalist, was initially charged with her husband's murder in 2007. She spent just over  a year in jail as the preliminary inquiry was being conducted. At the end of the preliminary inquiry, the Magistrate declared that there was not enough evidence against the beauty queen and she was set free.
The former model after being released from custody, started her own business and appeared to be  moving on with her life. Everything appeared well with her until the Director of Public Prosecutions instructed the police in 2013 to re-institute the murder against her for the same case.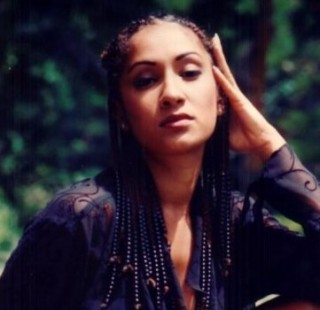 An arrest warrant was issued for her arrest and she dodged that warrant by keeping a low profile. She started working at a local resort late last year and was spotted and reported to the police by one of the guests. Lynch was now a beauty queen on the run.
Her attorney Peter Hugh on Monday told News Source that she has now decided to surrender to law enforcement and face the murder charge again. In a statement issued on Monday, Lynch declared her innocence and said she was being framed for her husband's murder and there is absolutely no evidence tying her to his death.
The late businessman was found dead in the couple's home. Police investigators believe he may have been strangled to death in his sleep.
In her statement provided to News Source, Carol-Ann Lynch said "I did not kill my husband".
"I felt I was publicly humiliated by the treatment I received from various members of the Guyana Police Force. My daughter was deprived of her mother's love and care for about one (1) year as I sat languishing in the New Amsterdam Prison on remand facing a framed up charge for murder. When I was released no one from the Guyana Police Force or the Chambers of the Director of Public Prosecutions offered me an apology for the year of my life that was taken away by the institution of a framed up charge against me when there was clearly no evidence."
The mother of one said she was moving on with her life when she learnt that the DPP wanted to charge her again for her husband's murder. She said "the nightmare that started in 2007 is still clearly not over as yet", and asked "How could I be wanted again for a murder which a Magistrate already found that there was insufficient evidence against me?"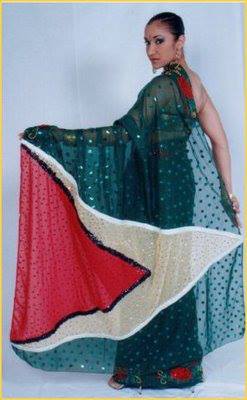 "My life is again going to be placed on hold as certain vindictive and malicious people are again attempting to institute another charge of murder against me. I am determined to clear my name. I am determined to ensure that my daughter grows up knowing that her mom is innocent and is being victimized, wrongfully accused and targeted", the former Mrs. World finalist declared.
She is convinced that she is being framed and efforts are underway to publicly humiliate her. In the statement she declared that "my biggest fear is that these vindictive and malicious people who are out to get me will stop at nothing and may even be willing fabricate things now, some seven (7) years later to see me go to jail for a crime I did not commit."
The glamorous former runway and fashion model said she is confident that she will be found innocent on the murder charge. She wants a speedy trial and also wants the public to pay a keen interest in all of the developments int he matter.
1/21/2014