More than 100 persons have completed training in emergency response for the oil and gas sector.
The training was organized by ExxonMobil Guyana as part of its effort to prepare in the unlikely event of an oil spill.
According to a statement from the company, the two-day activity followed extensive training in the Incident Command System and included representatives from state bodies such as the Civil Defence Commission (CDC), the Environmental Protection Agency (EPA) and the Maritime Administration (MARAD). 
ExxonMobil Guyana Production Manager Mike Ryan said the intent was to ensure the teams are mobilized rapidly and as safely as possible to minimise any impact to the environment.
"We've designed our facilities to make sure the oil remains where it is supposed to be; in the pipes and in the tanks. But we train really hard, we practice really hard, that in the unlikely event that something happens, we're ready to go," Ryan said.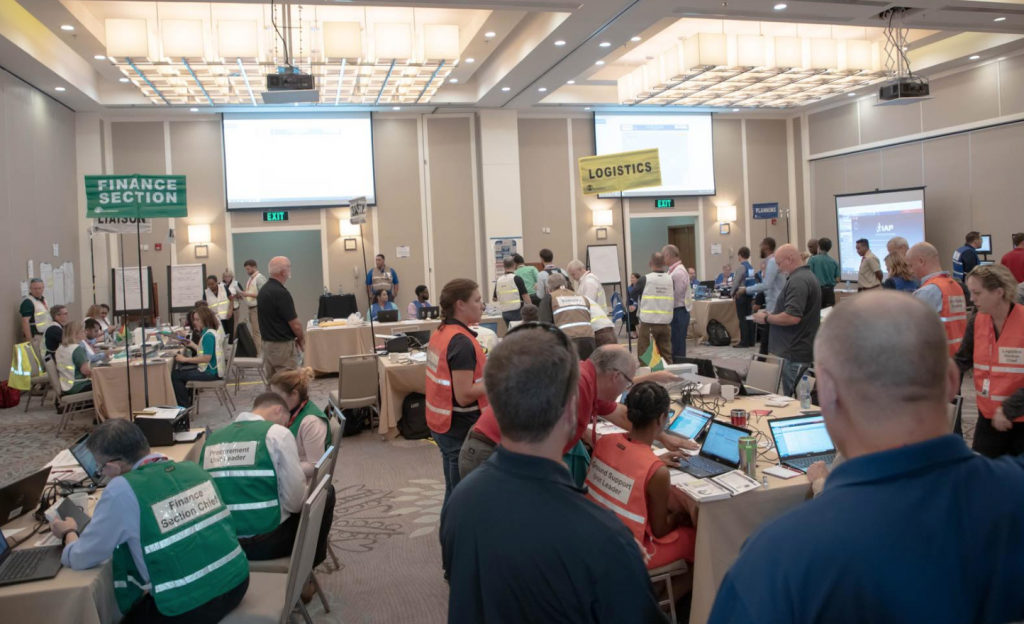 Meanwhile, Director General of the Civil Defence Commission Lt Col. Kester Craig noted that activities such as the training exercise compliments the national response plan.
He said "there may be gaps and the exercise will definitely help us to put things together. You cannot wait until there's event to test your plan".
ExxonMobil Guyana has been involved in national response preparations and has hosted several demonstrations in coastal regions.