Speaking to a large gathering of party supporters near the Albion Cricket ground in Berbice, PPP General Secretary Bharrat Jagdeo used the game of cricket to encourage more support for the party's Presidential Candidate Irfaan Ali.
"Do we want another low energy President in this country? Irfaan Ali in spite of his size, you should see him on the cricket field, he is a fast bowler, he bats well and he runs well too.. That's what we need Comrades, we don't need a President who is a aloof" Jagdeo noted. 
Mr. Jagdeo's statement about the physical fitness of his party's Presidential Candidate comes just days after he came under criticism for making a reference to the health of President David Granger.
Jagdeo told his party supporters that the PPP remains more physically fit to run Guyana, while describing the incumbent President as weak.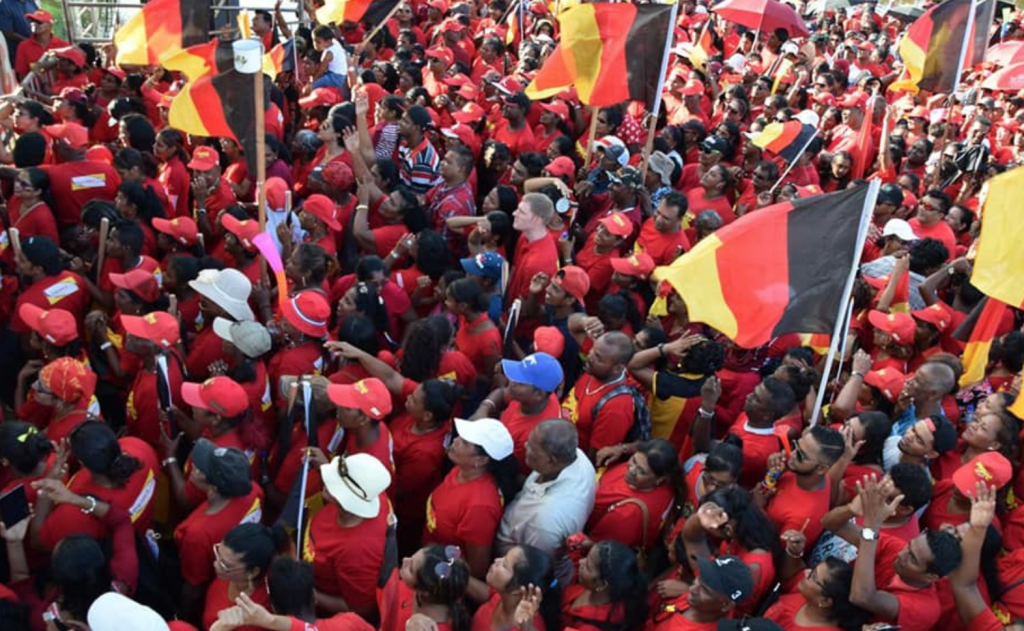 On Sunday, the People's National Congress Reform, which is the largest party in the governing coalition chastised Jagdeo and activists of his party for making "vile" attacks about the President's health.
"President Granger did not give up because of his illness, instead he fought it and continues to fight it so that he can serve all the people of this great country. This is testimony of a man who is an absolute true public servant. He does not see himself as the first citizen of Guyana, but as the first servant of the people of Guyana. The attack by the PPP on the President's health is an attack on all Guyanese living with cancer and cancer survivors. It is an attack on their right to equality of treatment and non-discrimination based on illness", the PNC said.