The People's Progressive Party Civic brought out a large number of its supporters as it Marched from its headquarters on Robb Street to the Umana Yana on High Street to present the party's list of candidates.
The PPP's list is headed by the party's General Secretary Bharrat Jagdeo.
The party's Presidential Candidate Irfaan Ali said he is ready for the elections and the only thing his mind is focused on now is winning.
"We have a list that is very diverse and a list that embodies competence, experience, youth and energy, a list that represents all of Guyana", Mr. Ali said.
Questioned about the 19 fraud charges that he is still facing in the Court and whether a plan is in place if he were to be found guilty, Mr. Ali said his mind right now is on victory and winning the elections.
The PPP's General Secretary Bharrat Jagdeo rushed to Ali's defence and questioned what would happen if the President were to fall ill.
"I don't know but what is APNU's plan B if Granger gets a relapse if he gets a relapse and can't continue the elections. Today is not a day for that, it is not a day for that and we will win the elections with Irfaan Ali as the Presidential Candidate…What would happen if someone drops down on the other side and died", Jagdeo questioned.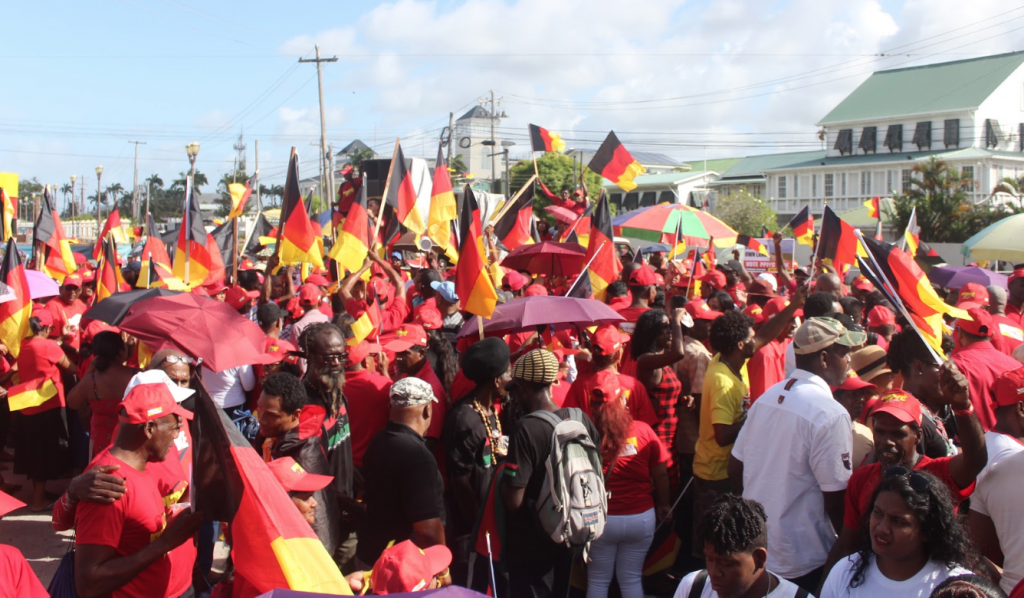 President David Granger has fought cancer in the past year and is in full remission. His doctors have given him the all clear.
Aside from that issue, Mr. Jagdeo said he and his party still has concerns about the merger of house to house data and the Revised Voters List.
Other longtime members of the PPP said they are ready and prepared to serve again and they are expecting victory at the polls as they rally around their presidential candidate.
Among the new faces on the PPP's list are former PNC Parliamentarian, Anthony Vieira, Attorney Sanjeev Datadin and Private Sector Executive, Deodat Indar.