With a throng of supporters behind them, leaders of the APNU+AFC were the first to hand in their list of candidates to the Guyana Elections Commission today at the Umana Yana.
According to incumbent President David Granger, the list is a safe and competent one that will ensure victory at the polls.
"We have over the last few months been very careful to lay down the principles by which persons that are selected and we decided on the criteria among the six partners and I am satisfied that the partners have reached that criteria…we went through the process and we have the best list. It is a winning list", President Granger said.
President Granger was accompanied by his running mate, Khemraj Ramjattan and other executive members of the six parties which make up the coalition. Other members of the leadership of the APNU+AFC expressed their satisfaction that the list they have is a winning one for the elections.
The President said the coalition has a proven track record of submitting people of competence who are capable of representing well in the National Assembly and at the regional level.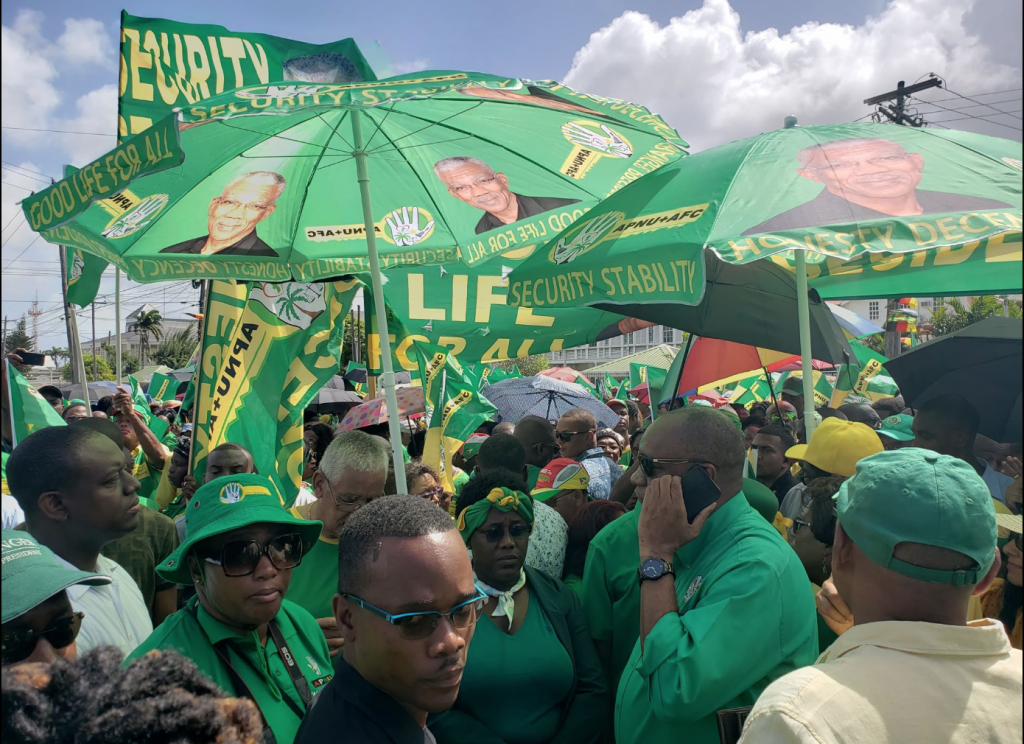 "We have a proven record, and the list of persons that we have submitted, I am very sure will be able to do [us] proud in the National Assembly and in the Regional Democratic Councils (RDCs) and of course in the Cabinet" he said.
He also added that the lists contained, "no surprises," since he is not a fan of surprises. 
Parties are required to submit one National Top-Up List, lists to contest at least six geographical constituencies, and a final one for Regional Democratic Councils (RDCs).
The lists must be accompanied by Statutory Declarations by each person named as candidates, indicating their consent to be nominated before a Justice of the Peace (JP), Commissioner of Oaths, notary public or other persons authorized by law to administer an oath in the place where the declaration is made. (by Ravin Singh)