The APNU+AFC Coalition has reportedly finalized its list of candidates to be sworn in as Members of Parliament and a slew of fresh faces is dominating the list.
Among the new faces that have been put forward by APNU+AFC Leader David Granger for Parliament are Attorneys Roysdale Forde, Geeta Chandan and Amanza Walton, Ganesh Mahipaul, Sherod Duncan, Devin Sears, Juretha Fernandes, Vincent Henry and Ronald Cox.
GTU General Secretary Coretta McDonald and Vinceroy Jordan are also among the new faces.
The Former President David Granger will not be returning to Parliament although he is the Leader of the largest party in the coalition, the People's National Congress.
The PNC's Chairperson Volda Lawrence will also not be going to Parliament and the party's General Secretary Amna Ally is also absent from the Parliamentary list. Former PNC Chairman Basil Williams and former PNC General Secretary Aubrey Norton are absent from the list too.
This will mark the first time in the history of the PNC that its top leadership will be absent from the National Assembly.
Recently co-opted Executive Member Joe Harmon along with former Ministers Nicolette Henry, Dawn Hastings-Williams Dr. Karen Cummings, Annette Ferguson, Raphael Trotman, Khemraj Ramjattan, David Patterson Hemraj Rajkumar and Cathy Hughes are on the list and will likely be frontbenchers on the Opposition side of Parliament.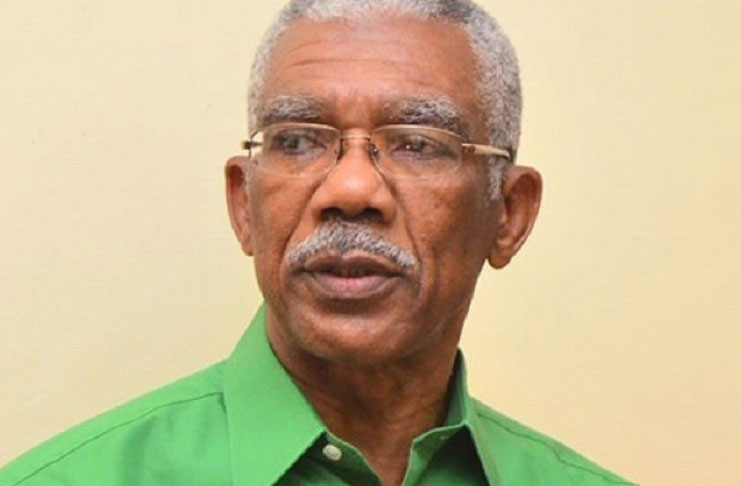 The former Director of Sport, Christopher Jones, Region 10 representative Jermaine Figueira and former Minister and WPA representative Tabitha Sarabo Halley are among the other names on the APNU+AFC's list for the National Assembly.
A number of senior members of the PNC and the other parties in the APNU are absent from the list for parliament.
During a recent meeting with executives, the PNC Leader and Chairman of the APNU made it clear that the other parties in the APNU needed to prove their membership of 7000 persons to be guaranteed a seat in the Parliament.
News Source understands that during a meeting today at Congress Place, Mr. Granger told his executive that he will be spending the rest of his political life focused on building support for the People's National Congress.
He also made it clear that those who will take the oath as Members of Parliament and Regional Councillors must put service before themselves and be prepared to fully serve the people of Guyana.
Granger also encouraged those who will be heading to Parliament to ensure they use their Parliamentary clout to the benefit of the people they will be representing.
The full list of the APNU+AFC's candidates for parliament and the regional councils are to be presented to the Guyana Elections Commission this week.