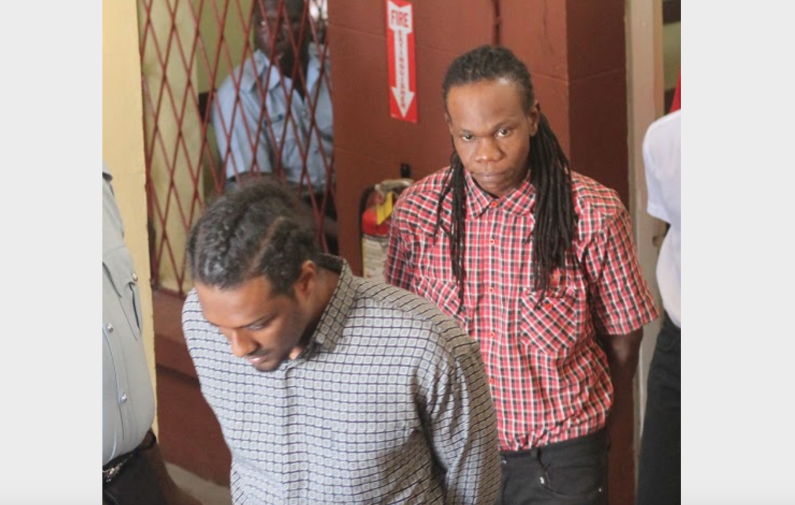 Three persons including a juvenile, who were caught on camera attacking a motorcyclist and making off with his bike have been arrested and today they were dragged before the Court to face robbery with violence charges.
The two adults who were identified as 27-year-old Jose Bristol and 24-year-old Jamal Braithwaite appeared before Magistrate Sherdel Isaacs Marcus, while the other accused who is in his early teens appeared in the Juvenile Court.
The three are accused of attacking motorcyclist Michael Cox on the 29th December while he sat on his parked motorcycle on Campbell Avenue and robbing him of his phone, cash and his motorcycle.
The entire incident was captured on CCTV cameras and Police investigators were able to identify and arrest the suspects.
The two adult suspects were both remanded to jail today while the teenage accused has been to the Juvenile Detention Centre.
The matter will come up again next month.