Scores of villagers in West Berbice have blocked the main roads through # 3, 4 and 5 villages following the brutal murder of two teenaged cousins in the backdam of the village of Cotton Tree in the same West Berbice area.
The two teens who have been identified as 16-year-old Isaiah Henry and 18-year-old Joel Henry were last seen alive on Saturday when they left their home to pick coconuts in the Cotton Tree Backdam.
Their bodies were found this afternoon with multiple slash wounds including to their necks and faces.
This evening, scores of protesters set fires to debris along the main roads, demanding justice for the two teens.
"These were youths and not fowls for them to cut their necks like that", one villager said, as he complained about the brutal slaying.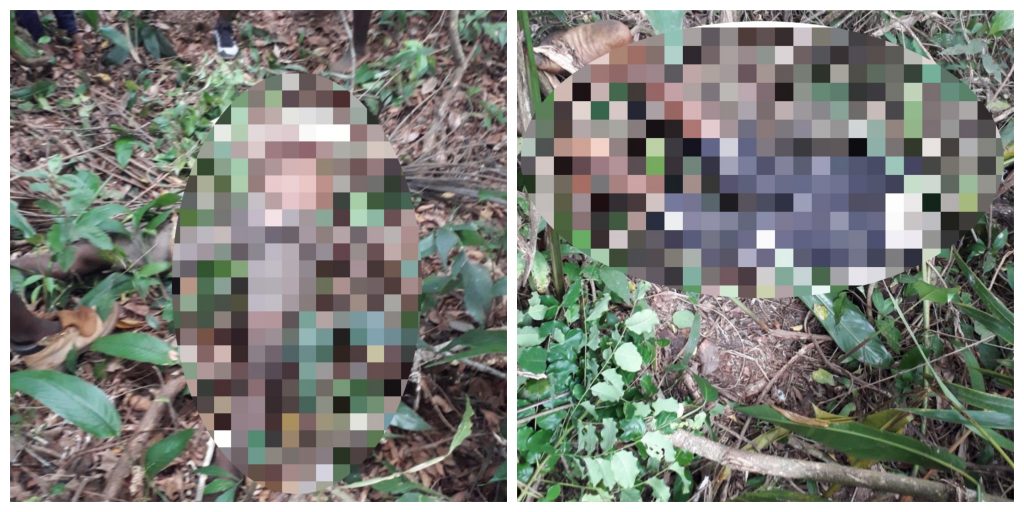 Another villager said he was part of a search party for the youths after they did not return home on Saturday. He said villagers ventured into the Cotton Tree backdam and searched all day today until the bodies were found.
"This is sad, these guys were brutally murdered. When we find the first one, there was a big slash to the neck and then we find the other one, two youths in the prime of their lives just cut down, this is sad and we want justice".
Attorney Darren Wade who is from the West Berbice area said justice must be sought and guaranteed for the killing of the teens. He said he cried when he learnt of the double murder because he knows and understands the hurt that the communities are facing.
The Guyana Police Force has launched a probe into the double murder and Police officers are keeping close eyes on the protest this evening.