Police investigators in the Berbice area are expected to be joined today by investigators from Georgetown as the probe continues into the brutal murder of two teenaged cousins in the Cotton Tree Backdam, West Berbice.
Based on a police report late Sunday night, there were no bloodstains or weapons found in the area where the teens' bodies were discovered. The revelation by the Police indicates that 18-year-old Joel Henry and 16-year-old Isaiah Henry were likely murdered in another area and their bodies moved to the area where they were discovered.
The older teen's body was found partly buried, with the upper half of the body above ground. His body also bore a slash across the neck as well as bruises to his fingers and hands and other parts of the body.
The body of the younger cousin was discovered about 600 feet away with a slash across his neck and multiple other injuries.
An "X" was slashed across his head. His body was found under a clump of bushes.
The Police report said bloodstains were found on a coconut farm in another area in the Cotton Tree Backdam and it was that discovery that led to the arrest of a 57-year-old rice farmer.
A coconut peeler and some peeled coconuts were also found at that scene.
The teens were last seen alive on Saturday morning when they left their #3 village home to pick coconuts in the backdam in the area.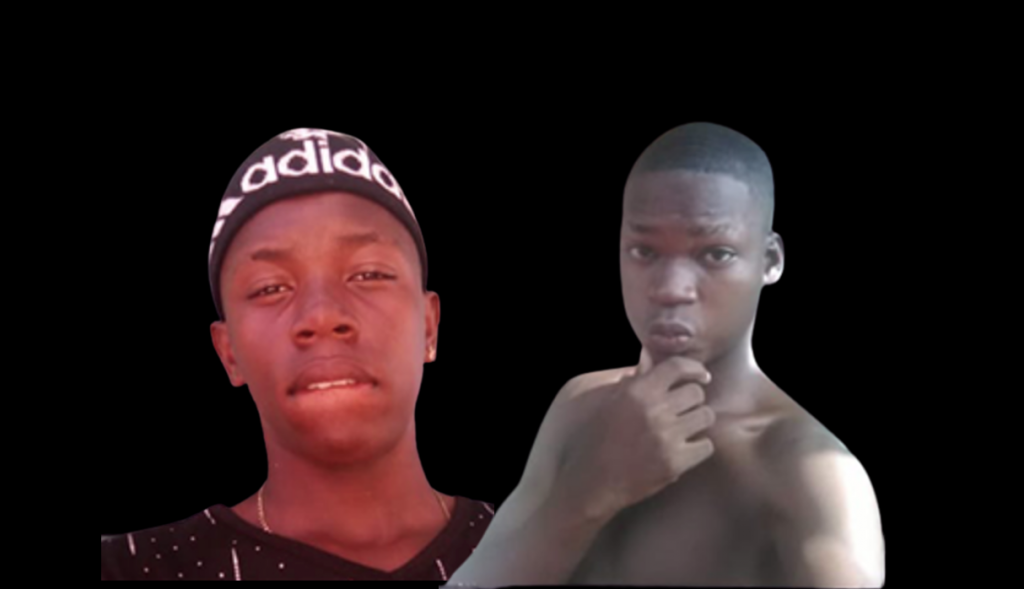 When they did not return home on Saturday afternoon, family members became worried and filed a Police complaint.
On Sunday, several villagers launched a search for the teens. The search ended with the discovery of the two bodies.
Shocked and upset villagers have been demanding justice. On Sunday night, fires were set debris along the roadways through some of the villages.
President Irfaan Ali, Opposition Leader Joe Harmon and Home Affairs Minister Robeson Benn all issued statements on Sunday night condemning the killings.
The Opposition has called for a thorough investigation, demanding justice for the Henry teens. The Home Affairs Minister Robeson Benn said the investigations must be complete and thorough.
President Irfaan Ali in his statement said all resources will be sent to the area to aid in the Police investigations.