With the Finance Minister admitting that "the crime situation is the most pressing and most depressing problem facing our nation today", the David Granger administration is looking to improve public and national security with more than $21 Billion earmarked for the sector.
Finance Minister Winston Jordan told the National Assembly yesterday that the last PPP/C administration failed to arrest banditry, piracy and criminal violence, among other crimes and it is the belief of the new APNU+AFC government that there must be a better response to the troubling issue.
"It is our firm belief that we need radical action to reform our criminal justice system. We need a police force that is more accountable to the public and better able to deal with crime and anti-social behaviour that is anathema to the good life."
Jordan said the government is fine-tuning a comprehensive Public Security Plan, in which emphasis is to be placed on combating crime; regaining trust of the police force; improving police investigative capabilities by rebuilding an efficient and effective criminal intelligence system.
Additionally, the plan will also seek to enhance the Criminal Investigation Department; improve recruitment standards and training by revitalizing the Cadetship Scheme; counteracting human, drugs and arms trafficking; and acquiring vehicles and equipment for modern policing to fight banditry, piracy, terrorism and other violent crimes.
"Further, we will: (i) implement the recommendations of the Disciplined Forces Commission; and (ii) seek help from friendly nations and international crime fighting agencies", Jordan told the National Assembly.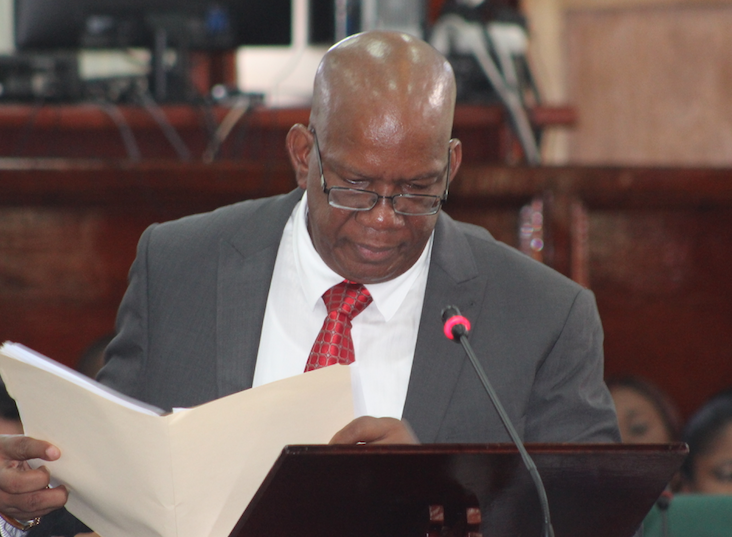 He announced that under the Citizens Security Programme, the Government will commence the implementation of several activities to support the security sector. According to the Finance Minister, "one key aspect of this programme involves implementing evidence-based interventions associated with interpersonal violence, such as parenting, gender values and norms and conflict resolution."
The Government is also expected to establish a command centre to enhance crime response capabilities.
"Other interventions include resuscitation of CCTV feeds within the Georgetown to Timehri environs and improvement in 911 services countrywide."
The Finance Minister announced that "the Government has allocated $21 billion to strengthen and improve our national security services. Of that amount, a sum of $11.9 billion will support the operations of the Guyana Police Force, the Guyana Prison Service, Guyana Fire Service, Customs Anti Narcotics Unit (CANU), while $9.1 billion has been budgeted for the Guyana Defence Force."
He said the allocations will be used to improve the physical infrastructure, upgrade the security fleet, acquire tools and equipment, and upgrade the security features of the machine readable passports.
Additionally, with respect to the decentralization of the application and issuance of passports, a sum of $9.7 million has been budgeted for the acquisition of specialised equipment for the production of machine readable passports.
The budget was presented in the National Assembly on Monday to the tune of $221 Billion