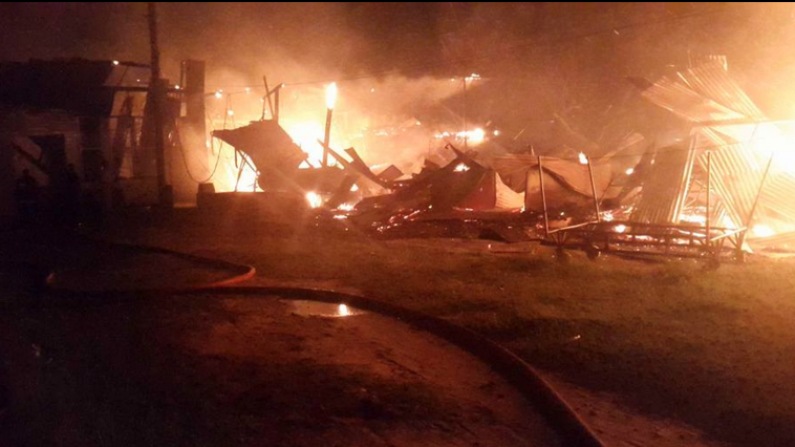 An early Tuesday morning fire has completely gutted the Liana Cane furniture factory in the East Coast village of Plaisance.
Residents close the factor were awakened by heavy smoke bellowing from the building which was quickly engulfed in flames.
No cause of the fire has been determined, but many persons suspect that it may have been electrical in origin. The fire service was summoned but their best efforts with additional help could do very little to the save the building.
The fire service was however, able to contain the blaze to the one building and prevent it from spreading to nearby buildings.
According to the website for the Liana Cane company, it was established in 1995 and has attempted since inception to combine quality, aesthetic design with the environment in mind while not using non timber products for the manufacturing of the furniture. It was founded by local businesswoman Jocelyn Dow.