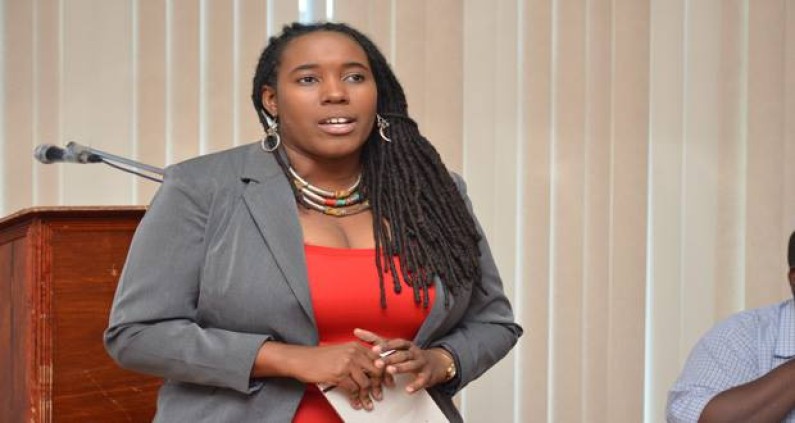 The USAID Skills and Knowledge for Youth Employment (SKYE) project is reporting success from the training conducted with dozens of Guyanese youth who benefited from the recent Presidential Pardon on their jail sentences.
The SKYE Project was asked to work with young people who benefited from the pardon which was granted by President David Granger soon after he took office in May 2015.
Those persons pardoned were individuals who were incarcerated for petty offences and were nearing the end of their sentences.
During an interview on Monday, Chief of Party of the SKYE Project, Magda Wills said the work which is ongoing with those youths who were pardoned is progressing well.
She said there were some setbacks and reported that two of the 40 persons pardoned in May 2015 have found themselves back in the justice system, "because sometimes you can do a whole lot for persons and if they aren't interested in what is being given to them, they choose to go their own way and it's their choice… but we have been doing quite well with those persons who were released".
Several persons have already completed their training and have commenced working, as the aim of reintegrating them into society takes effect.
"A few others we were not able to contact because of the wrong information given to the prisons so when they were released and attempts were made to contact them, we found that those numbers are wrong," Wills said was another setback.
But she insisted that for the youths who completed their work, the results have been positive.
"Our success is being able to show them another way and that there are many possibilities out there," she lamented.
She said the SKYE Project is also working with those women who were released for Christmas although the target population is from 15 to 24.
The project has made provision to work with amnesty beneficiaries up to the age of 30, along with the Ministry of Social Protection. A full report on the project is expected to be released in a month's time.