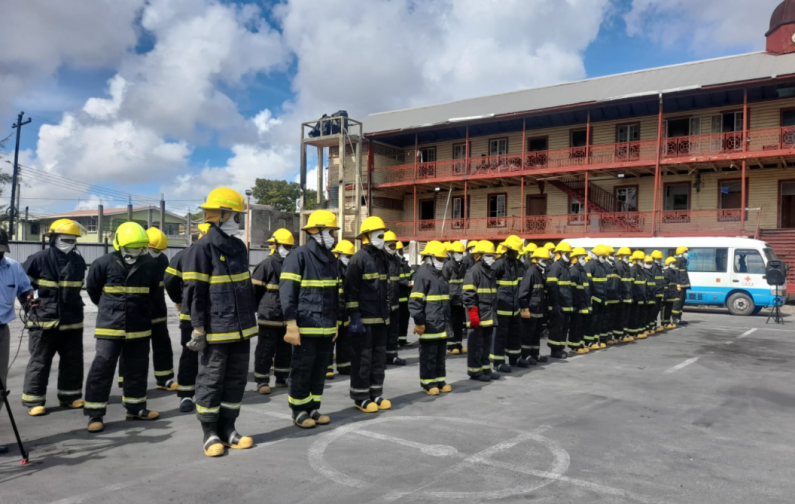 The Guyana Fire Service is observing its 64th anniversary and during an anniversary parade along Brickdam this morning, the Home Affairs Minister Robeson Benn said the service is in need of a revised and continuous assessment so that it can better meet the needs of the nation.
"While we know that being here today that we are at a particularly low point, in terms of our prestige, and how we are viewed by the public, in terms of our ability to respond to a large confrontation, we have to review, assess and we need the introspection and the understanding as to why we do what we do, as to why we signed up to do what we are required to do. And gaining from this experience probably that we have to have the courage to pick ourselves off the ground, to dust ourselves off, to have a new and clear perspective of our job function and to do that job professionally" Minister Benn told, Firefighters.
The ceremony to mark the Fire Service's 64th Anniversary celebration was held in the compound along Brickdam where the Brickdam Police station stood up to two weeks ago.
The police complex was gutted by fire and the Fire Service was heavily criticized for its response to the blaze.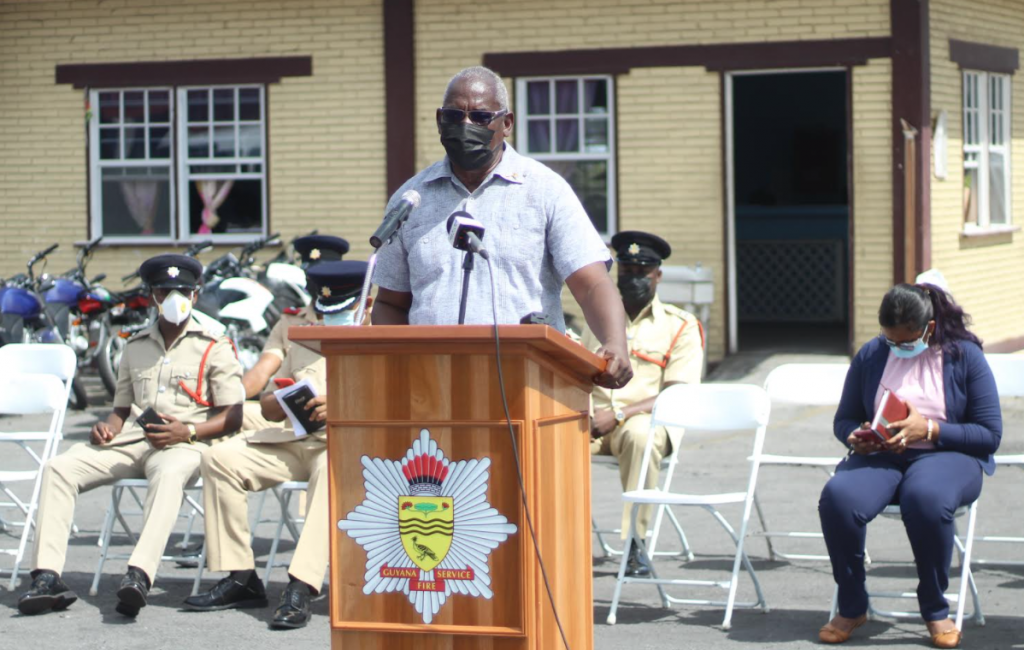 The Home Affairs Minister said the Guyana Fire Service must rise to the challenge of being better prepared to respond to emergencies.
"We have to have a committed, responsible, proficient fire service because we know the devastation that results from fire in a city of this kind, a wooden city still. Even while, we are moving towards new forms of construction and we are imploring businesses and others to use smoke detectors and to put in water sprinkler systems, to use dry and wet risers, all of those discussions have been unfolding and we have been active in relation to these recently, but when we are called upon when the bell rings, we have to go to fight the flames properly", Benn said.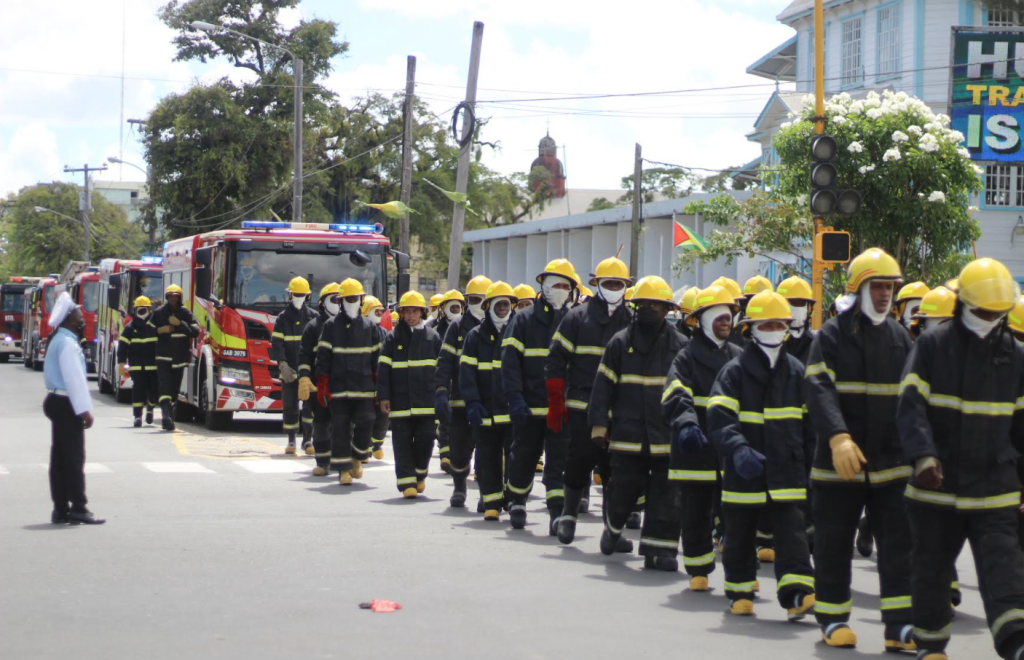 He said the Government will continue to support the work of the Fire Service by equipping the service with all that is necessary to fight fires.
The Minister said that moving forward, new equipment will be procured and new training programmes will be unveiled for the Fire Service to ensure it becomes more responsive.
The Guyana Fire Service was established in 1957.
Before 1957, the Fire Service was an arm of the Guyana Police Force and was known as the British Guiana Fire Brigade.