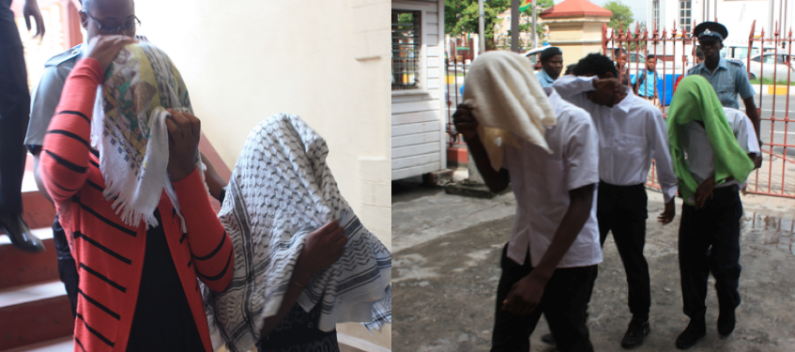 Chaos took over the Georgetown Magistrates' Court compound this morning (Tuesday) as five teenagers were charged for the brutal murder of retired University Professor, Dr. Perry Mars.
The two young women and three young men, arrived with their faces covered, under heavy Police security as more than 100 persons flocked the Court yard to get a glimpse of the alleged teenage killers.
The media was locked out of the Courtroom and cameramen were kept off of the stairs of the courtroom as the teens were quickly ushered in and out of the Courtroom.
The entire courtroom was emptied and only Attorneys and the Prosecutor involved in the case were allowed to stay inside for the in-camera proceedings.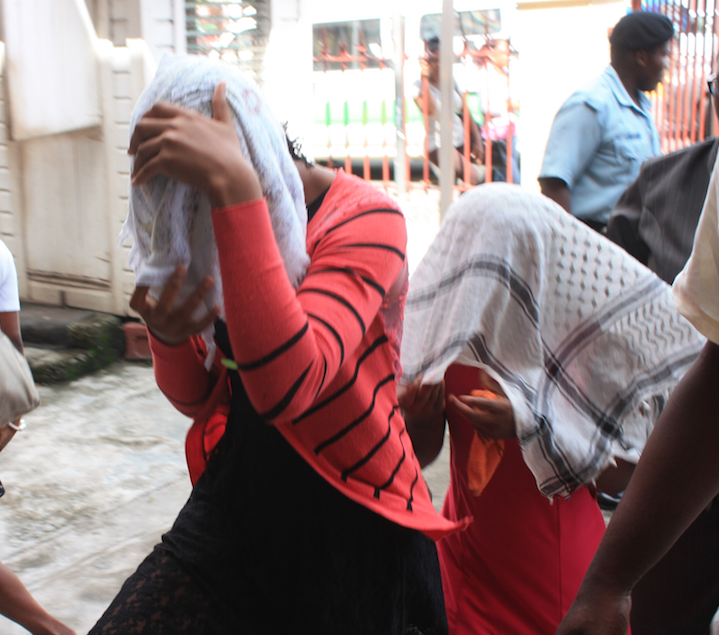 The five teens have all been remanded for the murder. The 15-year-old girl was charged as a juvenile while the others were charged as adults.
They were not required to enter a plea to the indictable charge.
The Prosecution's case is that the five conspired and murdered the former University Professor at his home in Prashad Nagar last Thursday. It was reported that the two girls arrived at the house first and later contacted the other teens.
The Professor was found with his hands and feet tied and his mouth gagged.  A post mortem examination revealed that he died from manual strangulation along with trauma to the head.  The man was badly beaten about his body.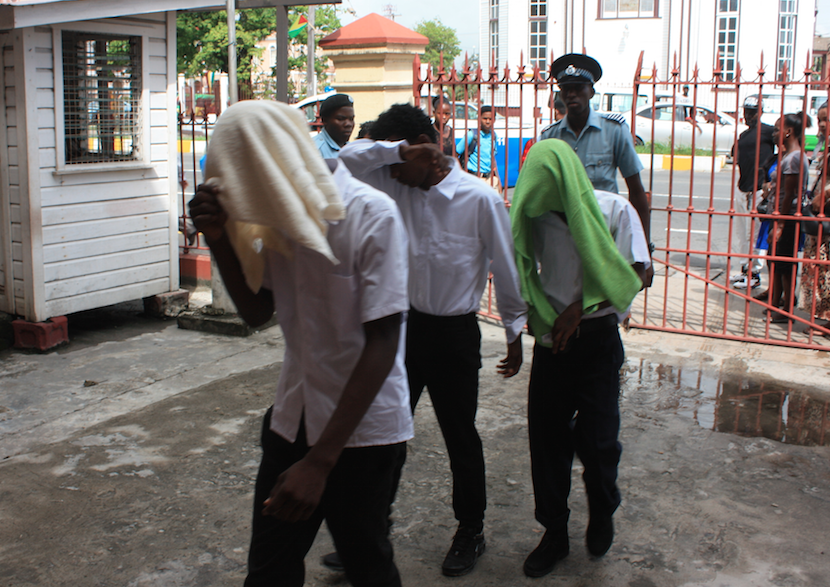 The teenagers were all arrested on Friday as persons in the area identified them as the same youths who were spotted leaving the man's yard with suitcases and bags with valuables.  The stolen items were recovered in the homes of the teens in Sophia and Campbellville. Family members were left in disbelief and told investigators that the teens never behaved as if something was wrong.
They are expected to make their next court appearance within the coming weeks.