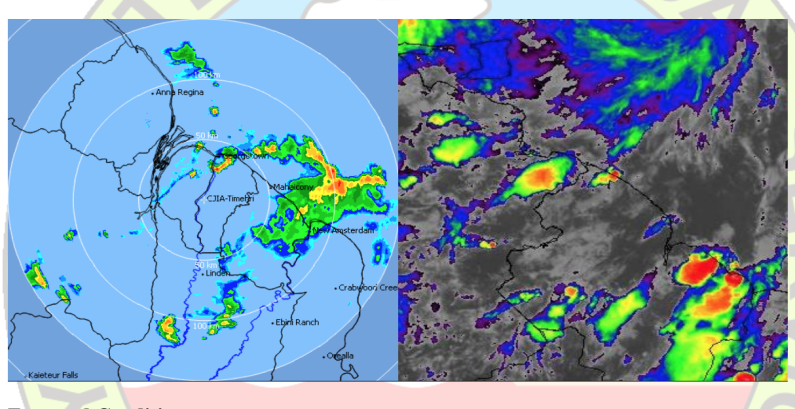 The National Hydromet Office has issued a flood advisory as there is expected to be heavy rainfall during the course of the night.
The Flood advisory is for Regions 4, 5, 6 and 10.
According to the weather forecast for the night, rainfall will intensify and there will be mostly moderate to heavy with a gradual improvement towards the latter end of the period.
Rainfall accumulation is anticipated between 20.0 mm and 40.0 mm.
The Hydromet Office said several areas will face thundershowers or heavy downpours with occasional wind gusts, before and during showers.
In areas where soil may have already been saturated, there is a risk of flooding.
Then Hydromet Office said it will be monitoring the situation and will provide updates during the course of the night and tomorrow.