With the Government's recent announcement that it intends to meet with bankers and other creditors to explore ways to alleviate the burden on indebted persons who are battling the foods particularly farmers and miners, several miners in Region 7 are pleading with commercial banks to defer their loans as they have been severely affected by flooding.
Mining activities have come to a complete halt in that region following the extensive flooding situation.
"My main thing is producing; nothing is going on here miners and everybody are down and more so the bank we have to deal with the bank. We would like for them to give us a little space for a couple of months until this thing ease and come to an end and everything is back to normal," one miner Osvaldo Greaves explained.
The miner said the mining community in the Region has not been hearing much from the government but would like the government to intervene since the flood issue is an urgent one and their livelihoods have been threatened.
Another Businessman Ralph Pollard and his wife have been forced to leave their home and are now living in a boat.
The couple who provides groceries to the mining community is estimating their losses to be in the millions and just like the miners want the bank to give them some break.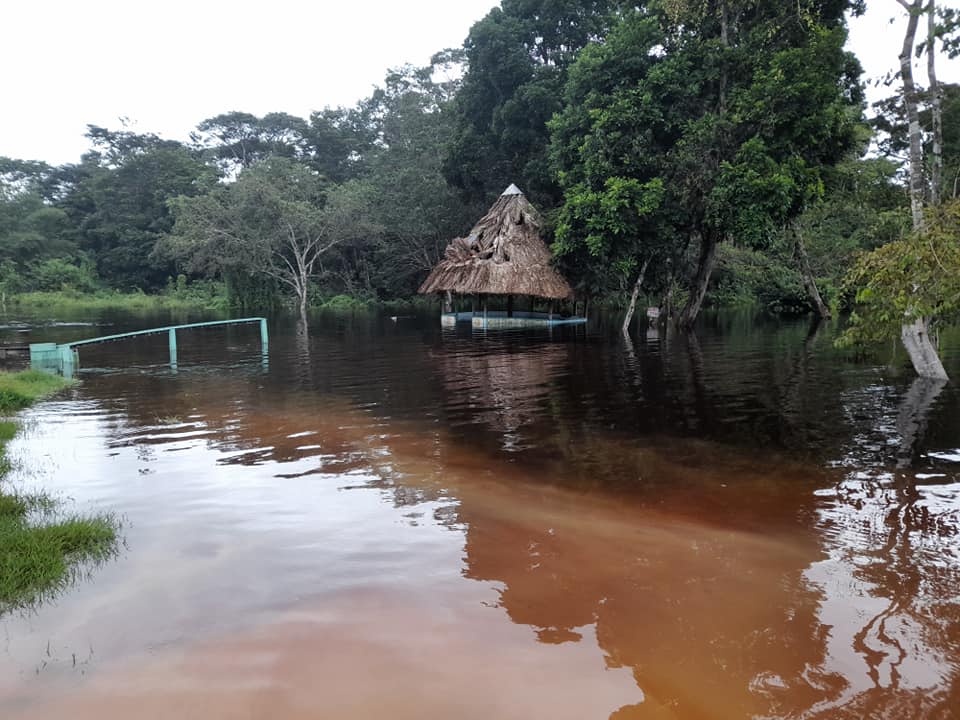 "I owe the bank, and I want to know where I getting to pay this money, which month or which week we will get back a normal life that we could continue doing our business they need to assist we in some way or another. And it's not just me, every businessperson in this place have bills and have things to do and how the water ketch we- off-guard so all of us leave stranded," the couple said from their boat they have been forced to live in.
Regional Chairman Kenneth Williams in a Facebook post said the people of Middle Mazaruni have been severely affected, adding that he believes the situation warrants a National Recovery Programme.
He said the Regional Democratic Council in the region stands ready to assist in such efforts.
Region 7 has been listed among the regions severely impacted by the floods. The Civil Defence Commission has placed the disaster in the region at level 3.