The Regional Chairman of Region 10, Deron Adams is pleading with the Government to rush more assistance to the flood-ravaged Kwakwani area where in some parts of the community floodwaters have reached 8 feet.
The Regional Chairman told News Source this afternoon that the situation is devastating for many residents and small businesses in the Kwakwani area who have seen their farms and homes under water.
"It has affected residents and property and agriculture, businesses and everything. It has impacted the economic, social and physical well-being of our people. In Kwakwani, there is water as high as 8 feet", Adams said.
The Chairman explained that a number of other Region 10 communities are also flooded. Mr. Adams spoke today with the President and Cabinet members. He said he briefed them on the flood situation in his region.
Adams wants to see a comprehensive plan to get relief to the affected residents and communities.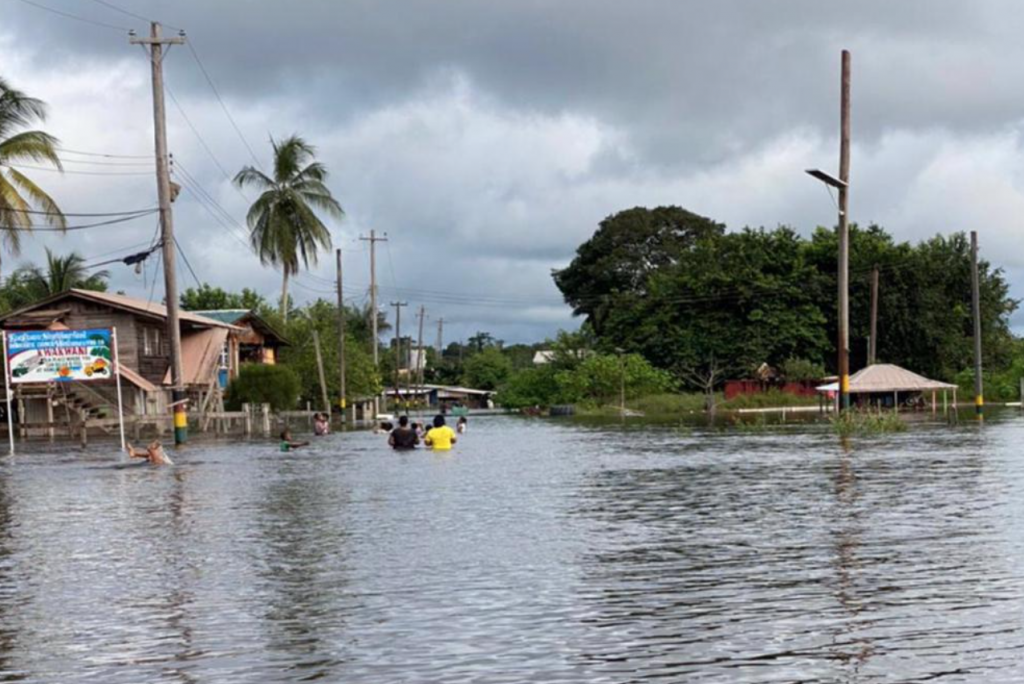 Chairman Adams said "we need to ensure that we have a full and functional health and flood preparedness plan at this time. We need a national flood response task force at this time and we have seen what is happening in other areas and in Linden. I have signed off on a shelter being created and there are already families earmarked to go there".
The Government has also been asked to provide more support to the Regional authorities as they try to alleviate the impact being felt by residents.
The flooding is being blamed on heavy rainfall which saw creeks and rivers overflowing their banks in the region, coupled with poor maintenance of draining facilities in some areas.
The Regional Chairman said there is a need for new infrastructure to be put in place.
"We submitted work recommendations for a number of communities, for clogged drains to be cleaned and for infrastructure work to be done in a number of other areas…we are calling for an increase in allocations for those dilapidated infrastructure in the region", he said.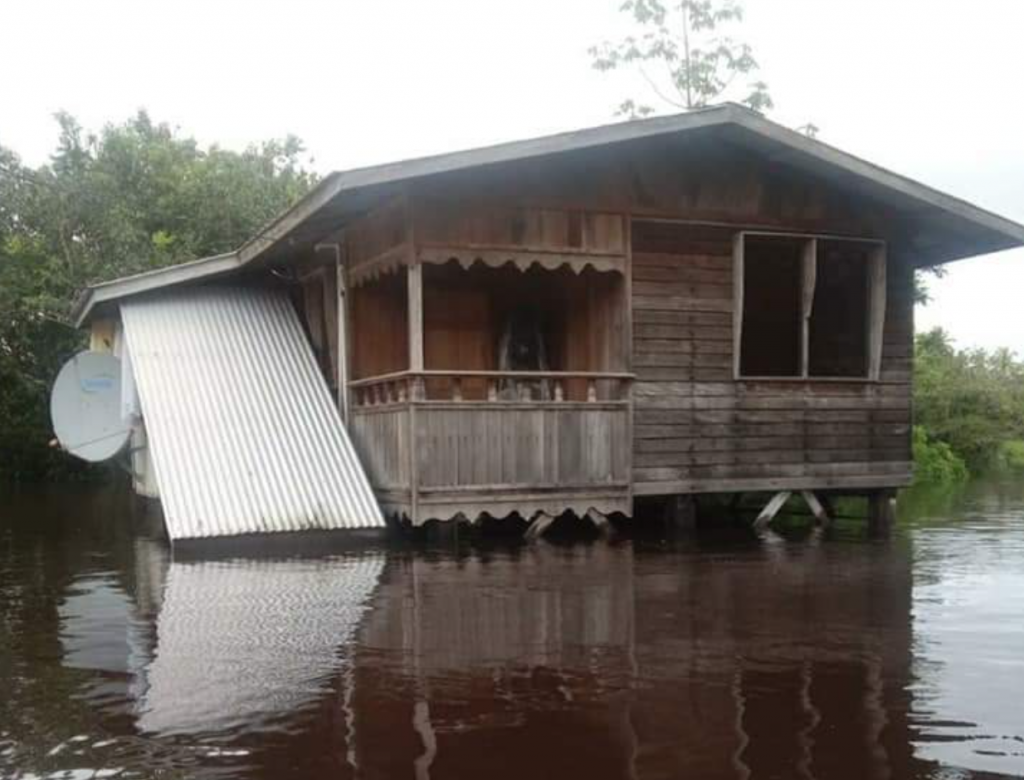 Traveling by road into Kwakwani from Linden has been affected as some sections of the main road have washed away and the floodwaters remain steady.
The Civil Defence Commission continues to monitor the flood-hit communities and has started moves to get relief supplies in.
Nine of Guyana's ten Administrative regions are currently dealing with flooding in some of their communities.