Blaming a high salary bill and low productivity, the state-owned Guyana Water Incorporated has started moves to reduce its workforce by over 300 persons.
At a press conference, GWI Chief Executive Officer, Shaik Baksh said the decision is part of the company's plan to rationalize its workforce.
Mr. Baksh said the number of GWI staffers increased by more than 400 under the last government between 2015 and 2020. He said with the salary bill also increasing by more than 150%, the company cannot continue on with such high staffing and salary numbers.
"For the financial operations for GWI, we have to look at the expenses and not only employment costs, but we are looking at energy costs and we are looking at other areas of operations, chemical usage and all of these things. And we had to proceed on this and we have reached a stage where a number of employees will have to be terminated in accordance with the law", Baksh said.
Baksh said the decision to terminate the more than 300 employees from several departments was also based on recommendations from a review that was done on the company's operations and financial position.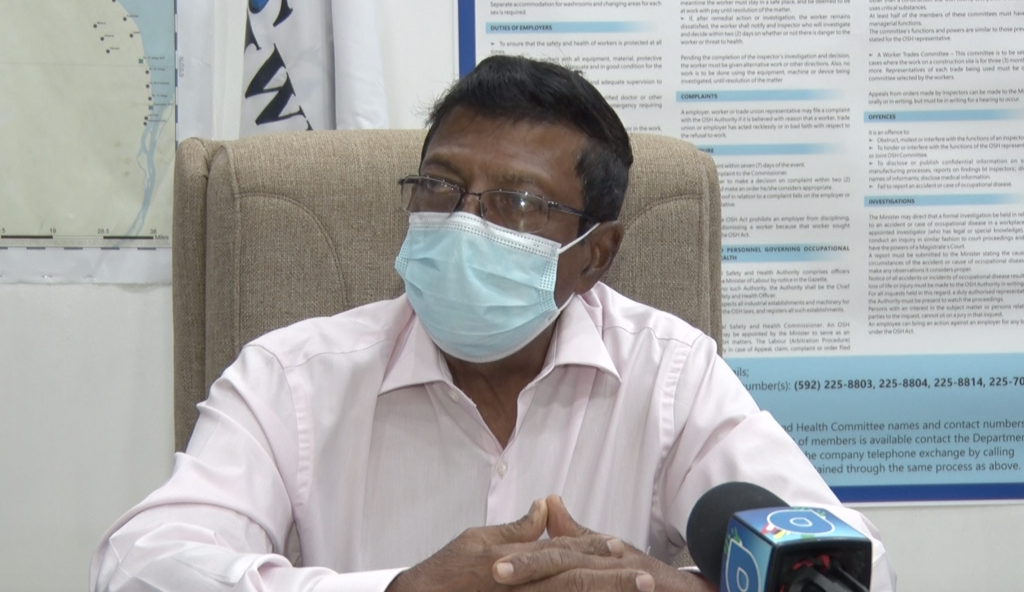 He said "we found that the employment numbers moved from just over 600 in 2015 to over 1300 in 2020. And the employment costs moved from 96 million in 2015 to 240 million in 2020. And we recognised that this was not sustainable at GWI and therefore the staffing rationalization".
GWI Human Resources Director, Elvis Jordan said a number of meetings have already been held to properly brief employees on the situation at the water company.
"We have informed the Union as well as the Ministry of Labour. We have gotten a feedback from the union with no objection and we have had several meetings with staff earlier in the year, bringing them to understand the position with the company and the way forward", Jordan said.
Officials of the water company have indicated that last year, GWI found itself on the verge of a possible financial collapse with more than $1 billion in losses. The CEO said the company was forced to turn to a bank overdraft to pay employees. He said the situation has since changed and the company is now operating with a surplus.