Six weeks after former Government Minister Dr. George Norton was charged for misconduct in public office, the state has decided to discontinue the charge, according to Vice President Bharrat Jagdeo.
Norton served as Minister of Health then Minister of Social Cohesion under the APNU+AFC Government.
The misconduct in public office charge that was filed against him in April was in relation to the Ministry of Health's controversial rental of a drug bond in Sussex Street, Charlestown while Norton was the Minister of Health.
Appearing for his monthly chat with social media commentator The Guyanese Critic today, Vice President Bharrat Jagdeo announced the decision to discontinue the charge against Norton since in relation to the drug bond issue, Norton was acting on the instructions of the Cabinet.
"We recognised that Norton acted in pursuant to the Cabinet and we are dropping that case. It doesn't make sense prosecuting George Norton for something that the Cabinet had ordered him to do…it was pursuant to a Cabinet decision. No use to drag Mr. Norton through the Court", Jagdeo stated.
The charge against Norton followed an investigation conducted by the Special Organised Crime Unit of the Guyana Police Force.
The Police investigation was carried out on the advice of the Auditor General's Office after it completed its own probe of the government rental of the facility.
The Guyana Police Force in a statement at the time of the charge being filed said the investigations by SOCU revealed that in 2016, the then Minister of Public Health unlawfully instructed the Permanent Secretary not to engage Tender Board over a single source award for the rental of the warehouse facility, for storage of pharmaceuticals.
The Police also claimed that it was unearthed that Dr. Norton further instructed the Permanent Secretary to prepare a Cabinet Memorandum for him to take to Cabinet for its deliberation on the matter.
According to the Police, the Permanent Secretary later received a copy of the Cabinet decision awarding the contract to Linden Holding Inc. for the rental of its property Sussex Street facility for storage of pharmaceuticals.
The bond which was leased from businessman Larry Singh became the subject of controversy after it was revealed in the National Assembly's Committee of Supply in 2016 that it was rented at a cost of $12.5 million per month to assist in the storage of medical supplies but was left empty for two months.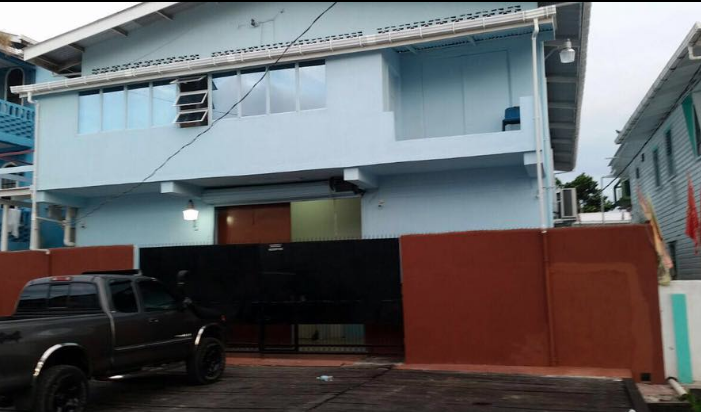 The contract was discontinued under the last government and Norton was also replaced as Minister of Health.
He was still referred to the Committee of Privileges in the National Assembly over statements he made about the matter in Parliament but there was no hearing of that Committee.
The PPP while in Opposition had also filed private criminal charges against Norton over the bond rental, but those charges didn't get too far as they were discontinued by the Director of Public Prosecutions in 2018.