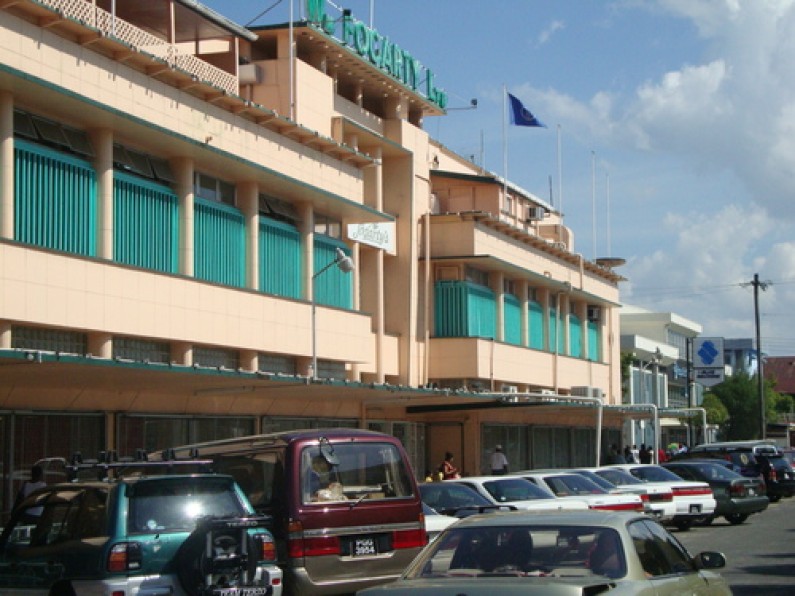 The Chairman of the Laparkan Group on Thursday announced that the company has sold its main Fogarty's  building on Water Street as part of a refinancing deal which will see the company leasing the same building from the new owners.
Chairman Glen Khan said Fogarty's is not leaving but is looking at new ways to make the business more financially viable and competitive.
He would not disclose who the new owners will be, but reports in one section of the press have named the American Stores Company out of Trinidad and Tobago as the new owners of the building. The American Store is expected to set up one of its flagship stores in the building by next year.
News Source understands that within the next two years, there will be a modernizing of the Water Street shopping complex with a few more storeys being added to the building.
The Fogarty's brand and its well known stores are expected to remain in tact but the building will also make way for other investments and other businesses.
Khan said "we have not sold Fogarty's, we have not gotten rid of Fogarty's, we have not miniaturize it". He said the deal will allow a greater cash flow for the company to take on other projects. The Chairman made it clear that staff members have nothing to worry about since the doors of the business will remain open as it takes on new challenges and builds a better brand.
Fogarty's is one of the oldest stores in Guyana that has been around for decades. It comes under the Laparkan Group of Companies which owns and operates several other businesses.