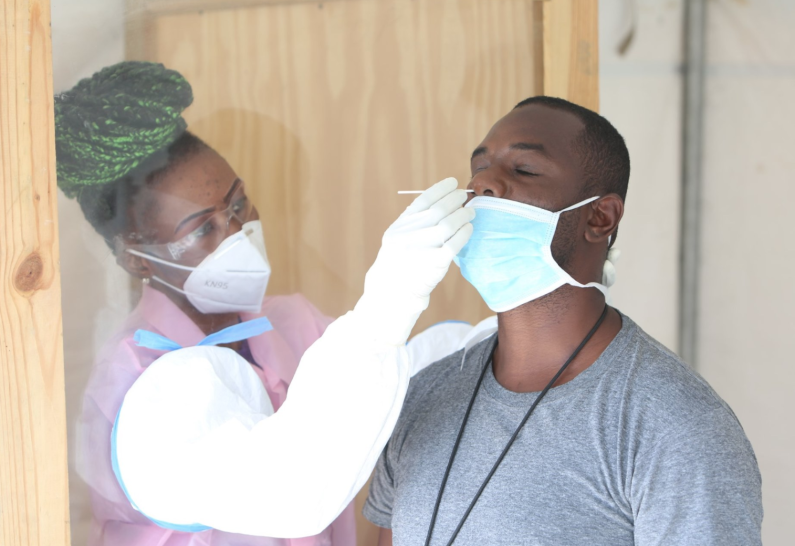 With Guyana recording three new cases of coronavirus in the past 24 hours, the Chief Medical Officer is pleading with citizens to take all precautions to safeguard themselves against the deadly virus as the country heads into a holiday weekend.
Two of the new cases are from Region 7 which has more than 70 active cases while the other case is from Georgetown.
Dr. Shamdeo Persaud today said men, who continue to be the most affected, need to put away the macho attitude and protect themselves.
"I am convinced that together we can flatten the curve with more effort from all of us; in the city we need to make a behavioral change and respect the health guidelines; in our hotspots Regions 7 & 9 which remain high-risk areas, you need to curtail your cross-border movement where exposure to the disease is  uncontrollably high, and help to halt the imported cases; in our mining communities, the influx of migrants continues to contribute to the high incidence of positive cases through their constant movement in and out of the communities. As we are about to celebrate over this long weekend, please remember that your health and safety are at risk. Men, just forget your macho attitude, put on a mask and avoid rubbing shoulders. Six feet apart is a safe distance and the curfew is still in effect", Dr. Persaud said.
And as the muslim community celebrates Eid on Friday, the Chief Medical Officer also stated that those observing the celebrations need to be mindful of the health rules that are in place.
He also said those celebrating emancipation on Saturday should also pay attention to the guidelines and continue to be safe.
There are now 196 active cases of coronavirus in Guyana.