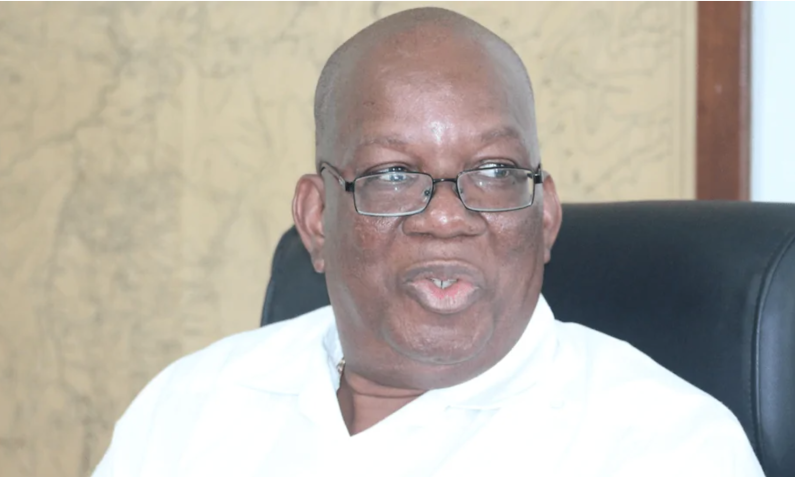 Former Minister of Finance Winston Jordan was arrested this morning by the Special Organised Crime Unit when he visited the unit's headquarters following a request by investigators.
Jordan said he was arrested once he arrived at the unit's headquarters, adding that there have been no specific questions put to him and there were no details offered about the arrest. He said he was only told that he was being arrested for misconduct in public office.
After spending some time at the SOCU headquarters, Jordan was taken to the Sparendaam Magistrates' Court where he was expected to face charges. However, he fell ill while waiting at the Court and had to be taken to a nearby clinic where the medical staff there referred him to the Georgetown Hospital as his blood pressure appeared extremely high.
SOCU investigators instead took Jordan back to SOCU headquarters as he continued to complain about being unwell. He was eventually allowed to leave following the intervention of his Attorneys.
The former Finance Minister was taken to a private hospital where he was admitted. His Attorneys, Darren Wade and Roysdale Forde said the arrest was clearly political.
Back in October, Attorney General Anil Nandlall announced that there were several investigations ongoing into the operations of the former APNU+AFC government.
He singled out the former Minister of Finance, Winston Jordan as one of the persons under probe for alleged corrupt transactions related to his time in office.
The allegations reportedly are specific to the government sale of a wharf facility to BK Construction. That matter is currently engaging the attention of the High Court. The sale followed a public bidding exercise and Jordan has always maintained that there was nothing illegal about the sale.
Jordan who served as a Budget Director under a previous PPP administration has always denied the accusations levelled against him by the Attorney General, describing the allegations as "false, baseless and repugnant" and an attempt to impugn his character.
A few weeks ago, he also said he believes that the investigations are really in response to his scathing criticism of the government's approach to development and its spending since taking office.
Jordan has been calling out the Government publicly on its various financial transactions since taking office.
He said he has served in the public service in Guyana for over 35 years and there have never been accusations of corruption or wrongdoing leveled against him.
The former Finance Minister believes the investigations are part of an effort by the Government to shut him up.