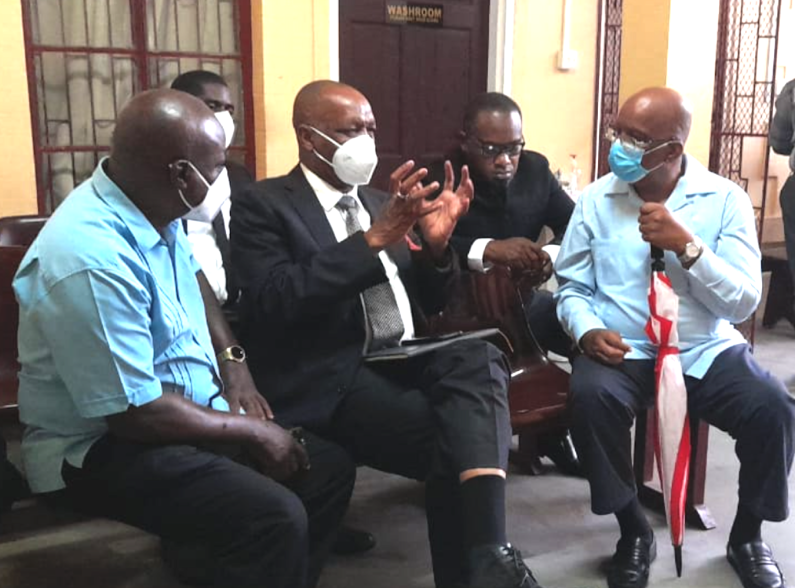 The former Minister of Finance under the APNU+AFC Government, Winston Jordan appeared in Court early this morning to answer a charge of misconduct in public office.
With a number of APNU+AFC Parliamentarians, the PNC Leader and a battery of lawyers at his side, Mr. Jordan appeared before the Chief Magistrate and was not required to enter a plea to the charge.
He was granted bail in the sum of $3 million and will have to return to Court on the 10th February for the continuation of the matter.
The charge against Jordan is in relation to the sale of wharf facilities to the BK Marine company under the former goverment. As the then Finance Minister, Jordan was required to sign the vesting order for the sale, which actually started and had an agreement reached under the previous PPP Civic government.
Jordan has always declared his innocence and has accused the current government of coming up with a trumped-up charge in an effort to silence his regular criticism of the government's handling of the economy since it took office.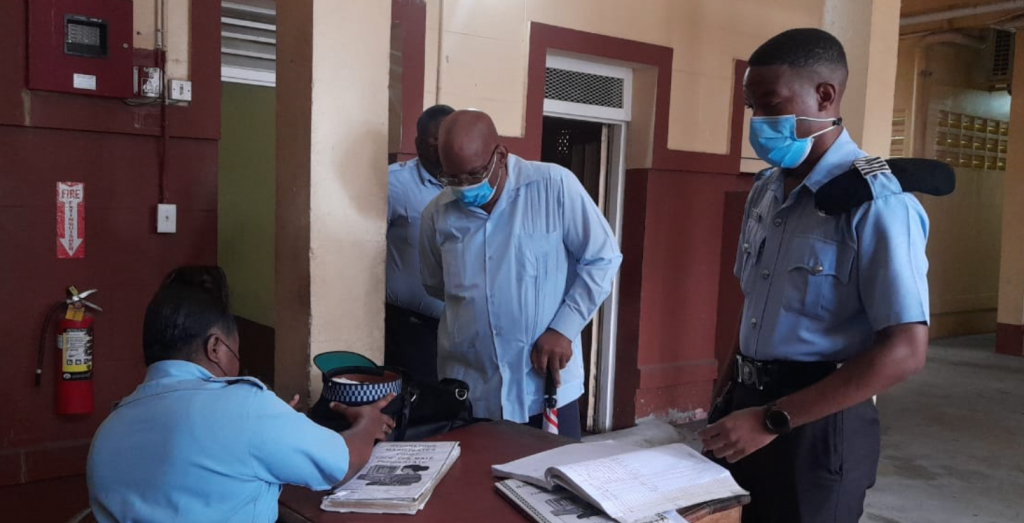 The charge accuses the former Finance Minister of willfully misconducting himself by acting recklessly when he signed the Transfer of Property order for the government's holding company, NICIL on behalf of the government over the sale of the property.
The government has been claiming that the property was undervalued in its sale.
The government has already started proceedings in the High Court in an effort to reclaim the property but that case is still ongoing.
Senior Counsel and Opposition Member of Parliament Roysdale Forde who is among the Attorneys representing Mr. Jordan said Jordan was never the Minister with responsibility for NICIL and as the Finance Minister it was his job to sign off on vesting orders from the Cabinet. He said he will be moving to the High Court to have the matter dismissed entirely.