Saturday's announcement by the Guyana Defence Force that President Irfaan Ali has approved the promotions of five senior officers could lead to a shake-up in the top brass of the Guyana Defence Force.
Heading the list of promotions is Colonel Gary Beaton who has now been promoted to substantive Brigadier. His promotion to the rank of Brigadier took effect from the 28th August.
However, the promotions of Lt. Colonels Ronald Hercules, Julius Skeete and Omar Khan to the substantive position of Colonel is retroactive to the 1st January 2018. Additionally, the promotion of Lt. Colonel Kenlloyd Roberts to the position of Colonel is retroactive to the 1st January 2019.
The retroactive appointments would mean that those who would have been promoted after those retroactive dates will now fall under the retroactive appointees, according to GDF sources.
In addition to the promotions, Brigadier Gary Beaton along with Colonels Ronald Hecules, Omar Khan and Kenlloyd Roberts have all been awarded the Military Service Medal Award.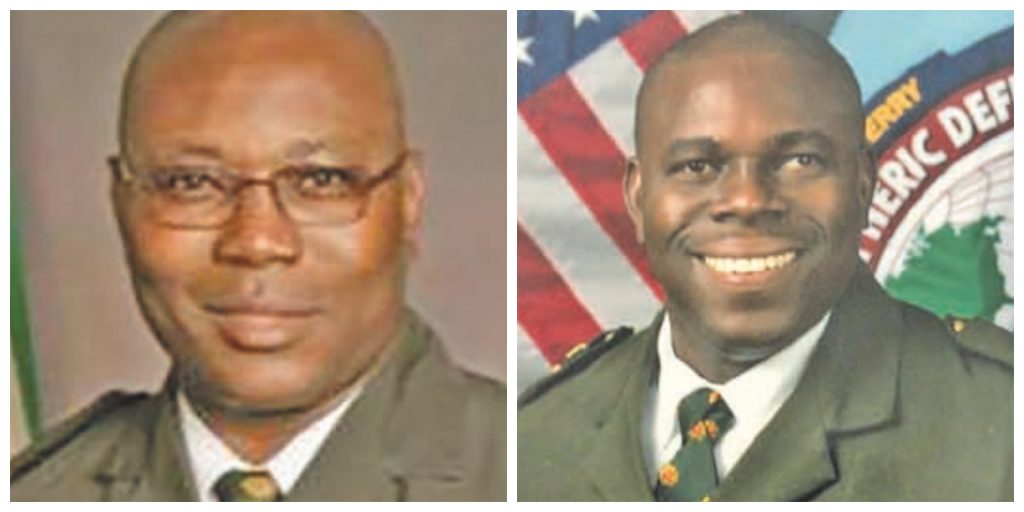 Brigadier Beaton will now be posted to Defence Headquarters (Government of Guyana) in the area of Projects Engineer, while Colonel Ronald Hercules will now serve as the Head of the Defence Secretariat in the Office of the President. Colonel Omar Khan will be serving as the Director of the National Intelligence Centre.
The substantive Chief of Staff of the GDF, Brigadier Patrick West will remain on his pre-retirement leave until March when he will officially bid farewell to the military. The Acting Chief of Staff, Brigadier Godfrey Bess is not guaranteed the top military position when the substantive Chief leaves.
There could be additional promotions at that time to create a new top brass.