by US Immigration Attorney Dwayne Braithwaite
There was once a conundrum in United States (US) immigration laws regarding non-resident fiancés of US citizens.
A non-resident fiancé who intended to obtain legal permanent resident (LPR) status based on his or her eventual marriage to his or her US citizen fiancé would have been at odds with the law.
On one hand, he or she could not have entered the US as an immigrant since he or she was not yet married, and on the other hand, technically, would have been ineligible to enter the US on a visitor's visa since the intentions would have been skewed.
Thankfully, this was remedied with the enactment of the Immigration and Nationality Act (INA)101(a)(15)(K)(i).
The K-1 or Fiancé Visa as it is commonly known allows such fiancé entry into the US with the purpose of concluding the marriage to his or her US citizen fiancé (the petitioner) within 90-days period.
This non-immigrant visa also allows any unmarried minor child (k-2) as specified under INA 101(b)(1) to accompany their parent.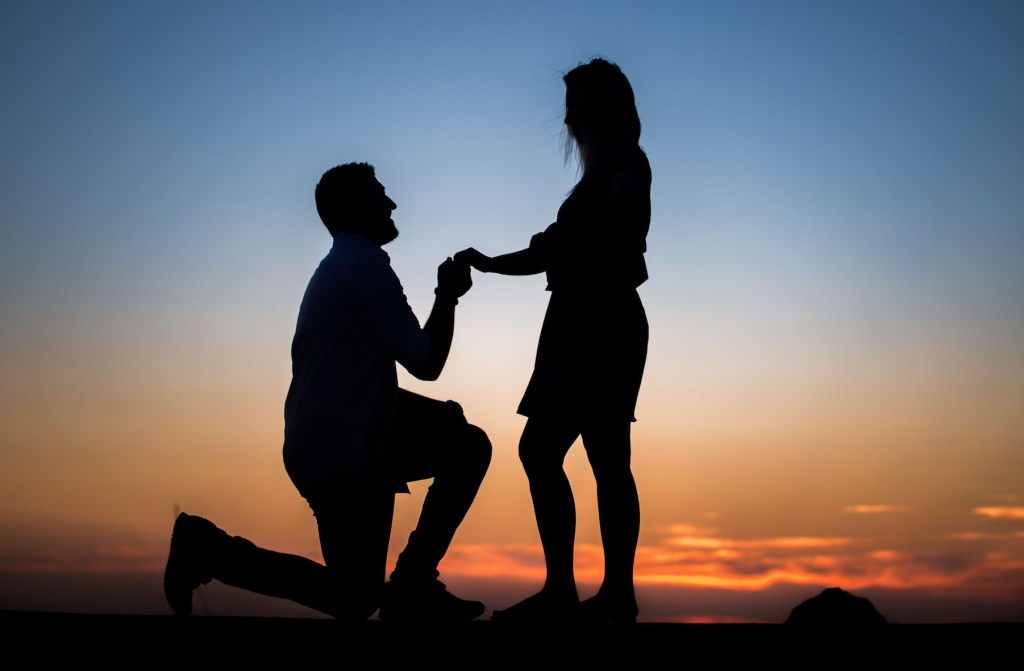 A k-2 visa may even be issued to the minor child after his or her parent would have migrated and married. However, the cutoff date for issuance of such visa is one year from the date of issuance of the K-1 visa.
Nonetheless, before a fiancé visa is issued, several stringent requirements must be met, including but not limited to
(1) proving that the relationship is bona fide
(2) there is a general intention to get married,
(3) that there are no legal impediments to such marriage
(4) the non-citizen fiancé and any accompanying children must demonstrate that they would not become a public charge pursuant to INA 212(a)(4).
Further, the fiancé visa is issued to both heterosexual and same-sex couples, as the US Supreme Court's decision in U.S. v. Windsor held that § 3 of the Defense of Marriage Act (DOMA) is unconstitutional. As a result of this decision, the Department of Homeland Security's (DHS) and the State Department's policies became adoptive of this.
Let's now turn our attention to what happens after the non-citizen fiancé's arrival in the US.
Marriage must occur within the specified 90-days period; the non-citizen spouse must file Form 1-485 (Adjustment of Status) accompanied with all other required forms and documentation in order to complete the process and be allotted "conditional legal status". The "condition" is usually removed if the couple remains married for 2 years. Unfortunately, if the marriage is terminated in less than two years, the non-citizen spouse must return to his or her home country or risk deportation, unless alternative relief (s) can be sought.
The fiancé visa petition if done correctly, is a great way in avoiding lengthy separation caused by the backlogs in immigrant visa petition processing. However, it is important to remember only US citizens can file a K-1/2 petition.
Disclaimer: These views do not and are not intended to constitute legal advice.
About the Author:
Dwayne Braithwaite is a Guyanese born practicing US Immigration Attorney for more than 6 years in the State of Georgia.
He represents clients from all States since Immigration Law is Federal Law. He also represents immigrants and intended immigrants from Guyana, the wider Caribbean, Brazil, Africa, Asia, and Europe.
Mr. Braithwaite has also completed his Legal Education Certificate (LEC) through the Transitional Law Programme at the Hugh Wooding Law School (HWLS) and is opening an office in Georgetown, Guyana.
For more information, visit the website www.tb-lawgroup.com or email [email protected]