A member of the Guyana Defence Force was this morning charged with the murder of Berbice hairdresser, Donalesa Park.
GDF Corporal Collin Hazel appeared at the New Amsterdam Magistrates' Court and was not required to enter a plea to the indictable murder charge.
The 32-year-old man was remanded to prison until the 23rd August when the matter will continue.
The dead woman's body was found on the morning of the 30th of June wrapped in plastic and dumped at the side of the road in Corentyne.
Hazel was arrested after a surveillance video recording close to his home saw the woman entering his yard the night before she was found murdered.  A post-mortem examination revealed that the 28-year-old woman had been strangled to death.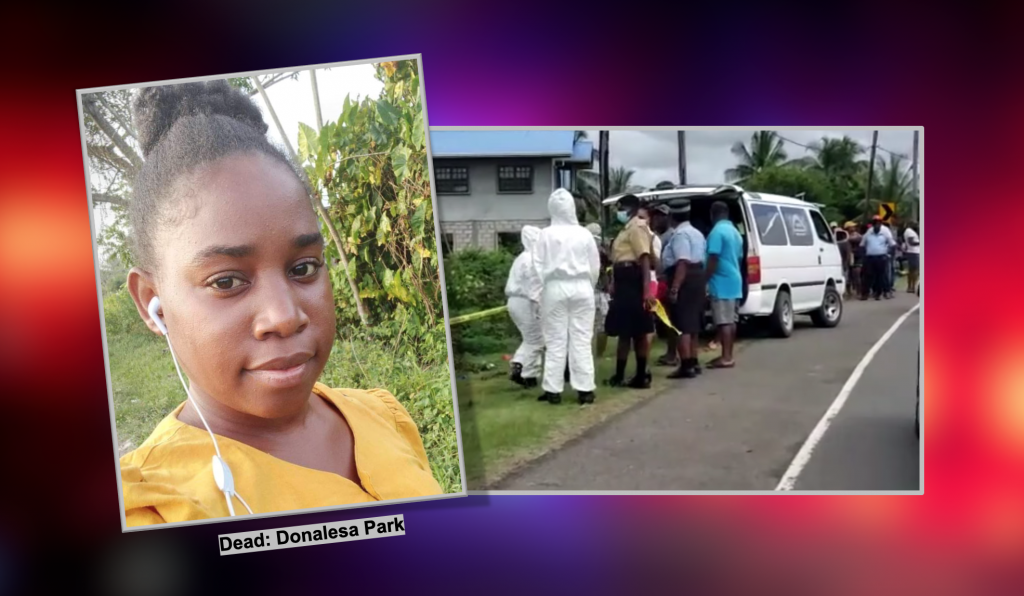 The accused was handed over to the Police by the GDF after he emerged as the main and only suspect in the case.
The victim was last seen alive when she left the home she shares with a sister to visit a client for a hairdressing job. 
She canceled the appointment with the client, and never returned home that night. Her body was found the next morning.