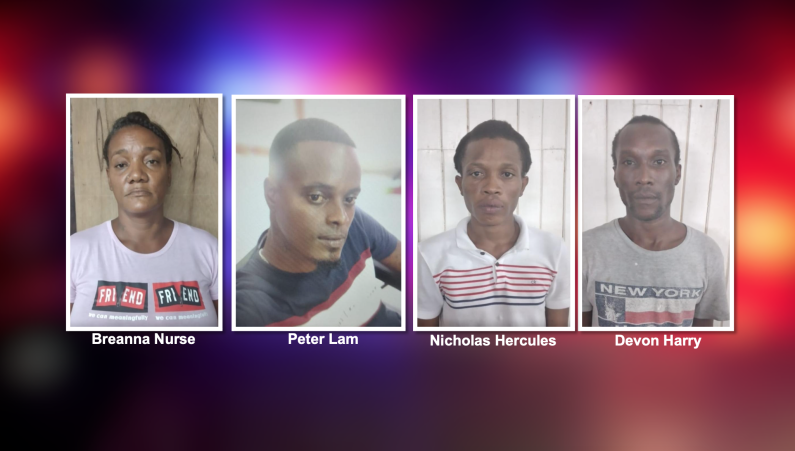 The mother-in-law of a Sophia man who was found murdered last Sunday morning and three other persons were today remanded to jail for the man's death.
24-year-old Keon McPherson who lived in D' Field Sophia was discovered dead in a yard at C' Field Sophia early Sunday morning.
A post-mortem examination found gunshot wounds and other wounds on his body.
In Court today, the man's mother-in-law, Breanna Nurse along with three men, Nicholas Hercules, Devon Harry, and Peter Lam were all charged and remanded to jail for the youth's murder.
McPherson was last seen alive on Saturday night when he left his home to visit his girlfriend after receiving a phone call.
Earlier in the day, he was involved in a row with the girlfriend's mother.
A family member said he was at home when he left the house after receiving a phone call. He never returned home and his lifeless body was found by a woman early Sunday morning and she alerted the Police.
It was the Director of Public Prosecutions who recommended that murder charges be filed against the four persons.