The Guyana Elections Commission has reported that since the opening polls this morning at 6 o'clock, there were only minor hiccups and those have been addressed.
At a mid-morning press conference, Chief Elections Officer Keith Lowenfield said some of the political parties raised a number of issues with the Elections Commission. Once those issues were raised, Lowenfield said they were immediately addressed.
"Most of the issues raised by parties, particularly Party Agents, have been corrected, I visited in and around South Georgetown and processed as far as the west side"
Mr. Lowenfield pointed out that one of the issues that was raised was in relation to Information Clerks who are tasked with assisting voters to find their polling stations at the polling places. He said some agents complained that they were slowing down the process.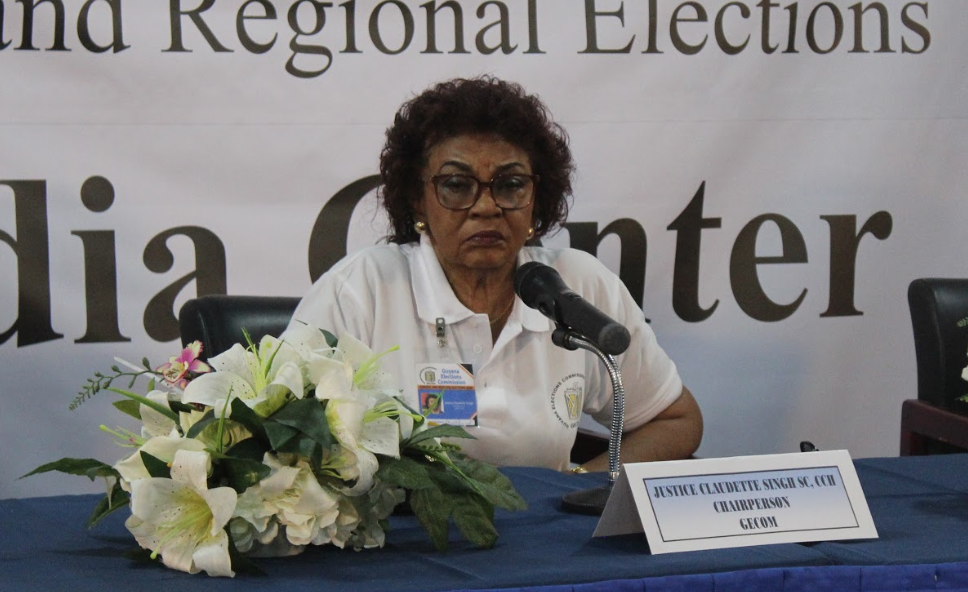 "So as the issues emerge and I'm sure during the course of the day, as to what is efforts will be made to resolved those issues and I'm sure as of the issue with the information clerk by now they would have been no doubt gotten into their stride in ensuring that there's a smooth flow, that ensures at the end of the day, all elector listed at all the polling station would have been afforded the opportunity to exercise their franchise" Lowenfield said.
Chairman of the Elections Commission, retired Justice Claudette Singh said she also had an opportunity to visit several polling places after casting her ballot this morning. She said based on her observations, the process was moving smoothly and efficiently.
She has said the Commission has all systems in place for free, fair and credible polls.