Late this afternoon, Police were called to the Mon Repos area after reports surfaced about attempts at voting irregularities.
Party agents from the major parties also hurried across to the area and the Mon Repos Primary School.
APNU+AFC Party Agents Amna Ally and Basil Williams were seen in a conversation with PPP Party Agent Anil Nandlall. The APNU+AFC reps said they were in receipt of reports of persons in the area attempting to vote multiple times. They said they were also in receipt of allegations that Nandlall might have been behind some of the attempts.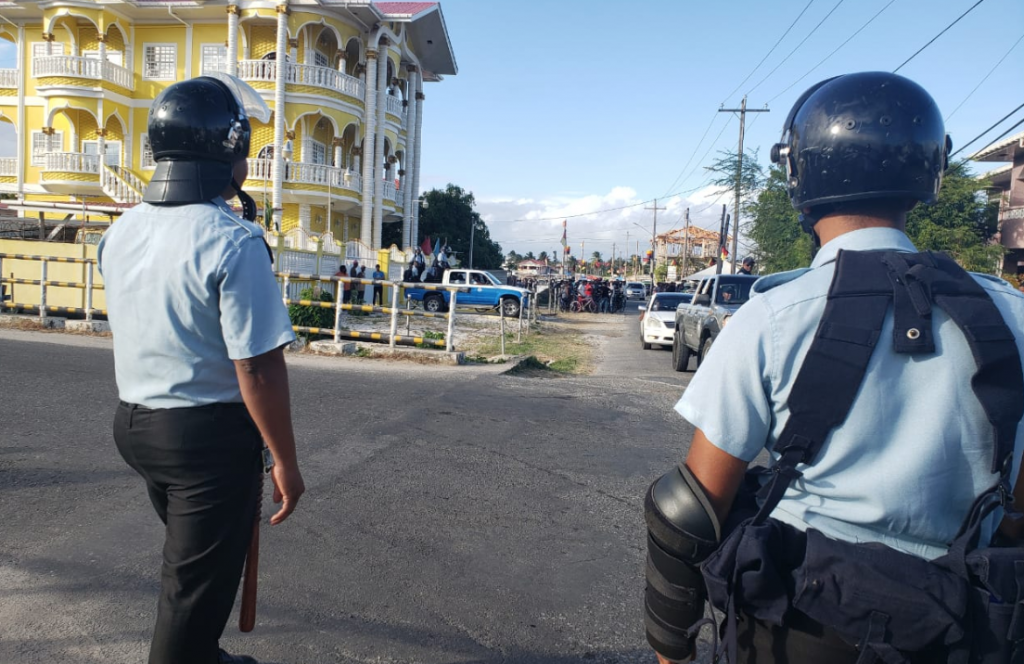 "Anil, You name calling", Amna Ally said, as Mr. Nandlall flatly denied any such allegations and said he was only in the area because as the Agent for the area. He said the rumours were unfounded and he didn't have the time or energy to be involved in any such wrongdoing.
As reports of the alleged irregularity spread, persons from the village came out in their numbers and the Guyana Police Force called out reinforcement to maintain order outside the polling place.
Later this afternoon Mr. Nandlall return and said he was trying to get a young man from the community because his name was mistakenly struck off by the Presiding Officer when someone else from the same area who shares the man's name voted.
Nandlall claimed that the Presiding Officer and all of the polling agents for the various parties including his, would have to take blame since they all made the same mistake.
He claimed that he has heard of several similar instances in other parts of the country and raised his concern with the Elections Commission.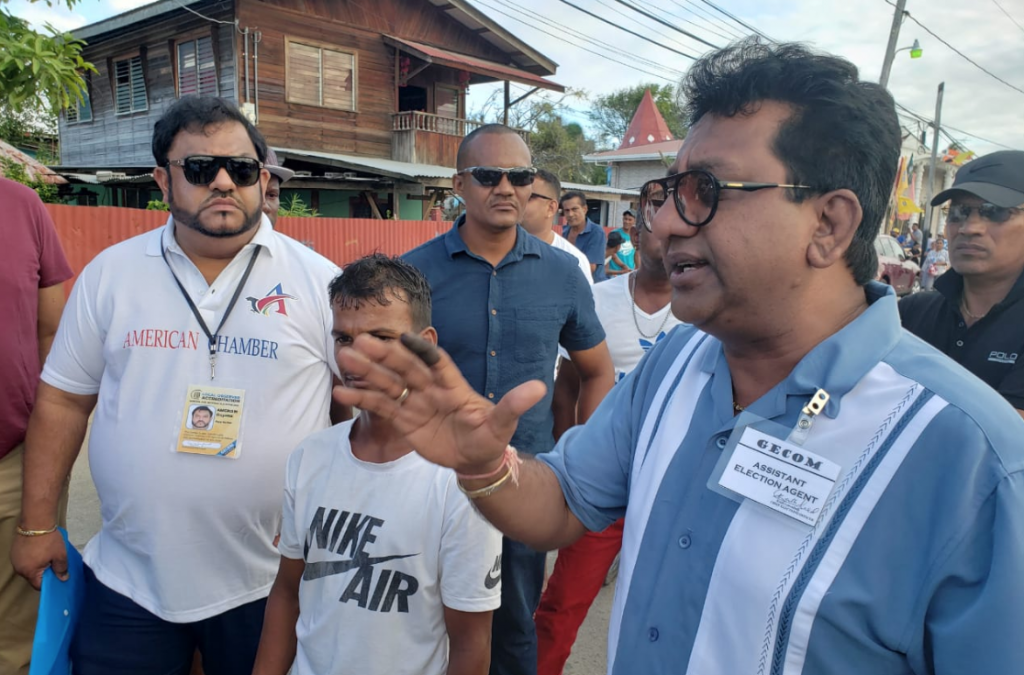 PPP General Secretary and former President Bharrat Jagdeo also did a social media address denying the allegations of the PPP's involvement in any attempts at voting irregularity.
The APNU+AFC responded to his statements by saying that there have been reports of fraudulent efforts and it has made those reports known to the Guyana Elections Commission.