More than 40 observers representing 15 countries are out covering the 10 administrative regions for The Carter Centre.
In Georgetown, the Co-Leaders of The Carter Centre delegation, Jason J. Carter and former Prime Minister of Senegal Aminata Touré encouraged voters to be patient at the polls.
"This is a big day for Guyanese democracy and my message to the Guyanese people is to go out and vote. We do know that through democracy, we build our nation as one nation, and it is very important that people go out and vote. Young people, women and the elderly and people living with a handicap, and I also ask them to be patient because elections are also about being patient", Co-Leader Aminata Touré said.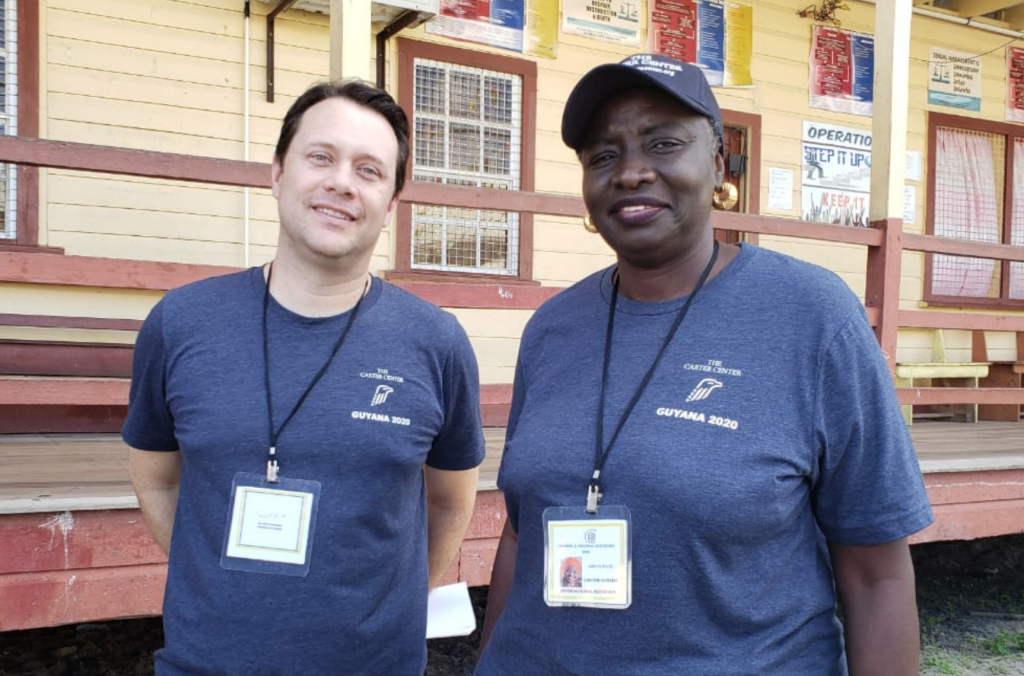 Some voters have complained about long lines. However, the observers from the Carter Centre said they have noticed long lines and short lines.
"What we have seen so far is only a little snippet of what the whole elections in and so we think people need to be patient", Jason J. Carter said.
The Carter Centre Officials said they witnessed the opening of the polls and will be observing the closing of the polling at 6 pm. They said they know it may be a long day but it is also an interesting day for Guyanese.
The Carter Centre has indicated that it will compile a report after receiving reports from its representatives in all of the regions.