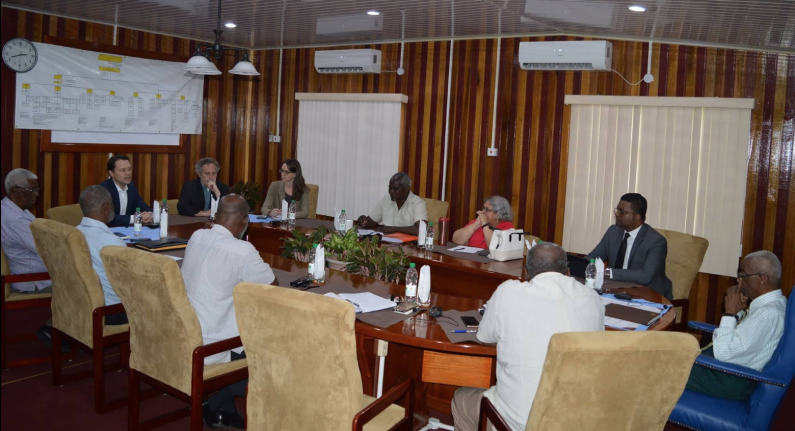 Officials of The Carter Centre today met with the Chairman and Commissioners of the Guyana Elections Commission and offered a number of suggestions and proposals that could bring an end to the current political impasse over elections.
One of the suggestions being put forward by the Carter Centre, according to Commissioner Vincent Alexander, would possibly see elections in August, but that timeline would also involve the sanitization of the list with specific attention being paid to those persons who might have migrated, but their names still remain on the list.
Carter Centre official, Jason Carter, who is the grandson of former US President Jimmy Carter, told media representatives after the meeting that the Centre has an interest in Guyana and its purpose here is to lend support in the interest of the country.
"There is a lot of political desire to reach a solution and I think ultimately our role here of course is limited…but ultimately the issues that are being confronted right now, are going to require the cooperation of the political leadership of this country and we are optimistic", Mr. Carter said.
Opposition nominated member of the Guyana Elections Commission, Attorney Sase Gunraj said that the proposals put forward by The Carter Centre will have to be discussed. He said he will be ready for those discussions whenever the time comes.
Government nominated Commissioner, Vincent Alexander said the suggestions that were made involves aspects of sanitizing the list as well as looking at a date for elections.
The GECOM Chairman has told the President that the Commission would be in a position to host elections by late November.
The Carter Centre Officials have also met with Government officials and the Opposition Leader.
President Granger is likely to meet with the visiting officials on his return from Cuba.