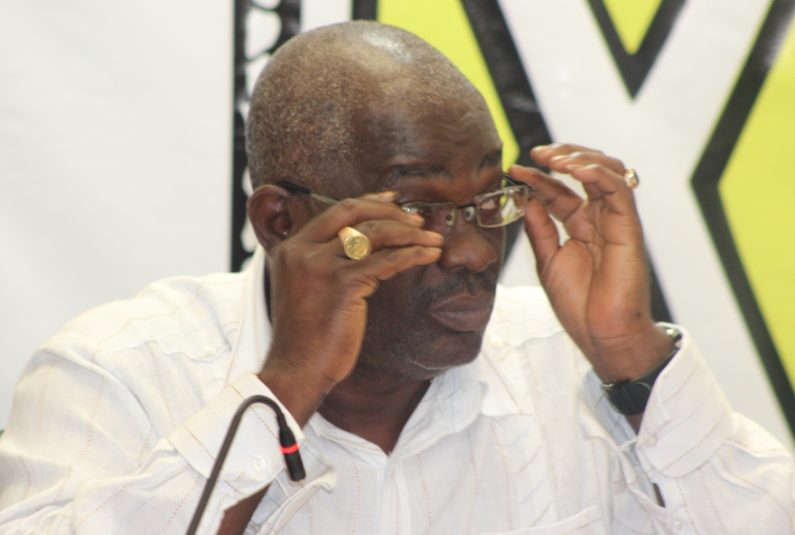 Commissioners attached to the Guyana Elections Commission are set to meet tomorrow to further discuss preparations for regional and national elections.
Today's meeting was pushed back after the Commissioners were provided with documents from the GECOM secretariat about the possible timeline for regional and national elections.
News Source understands that based on one of the timelines being put forward by the GECOM secretariat, it will be unlikely for elections to be held before July, with July being the earliest date.
An upset, PPP nominated Commissioner, Robeson Benn, this afternoon told reporters that he became disinterested in the GECOM timeline from the time he realised that it was looking at a date after March.
"Its either they have to be accepting instructions out of fear or complicity, deliberately so, or they in themselves do not want to see these activities unfold as constitutionally mandated", Benn said.
The Commissioner said he believes GECOM has to follow the constitutionally required timelines.
The Opposition has been pushing for elections to take place by March, pointing out that a March date would be in keeping with the Constitutional provisions after a no-confidence vote. But while the Constitution says elections should be held within three months, it adds that the elections could also be held at a later date as agreed to by two-thirds of the National Assembly.
PNC nominated member of the Elections Commission, Charles Corbin, said the Commission will have to be guided by what is being put forward by its Secretariat. He said the secretariat has submitted its work plan. "There is a reason why we would need to put all the information we have together because, clearly there will be questions based on our discussions today".
Mr. Corbin said one needs to look back a few years when the Elections Commission found itself facing a similar scenario and it the timeline given then was six months.
Chief Elections Officer Keith Lowenfield, while not wanting to offer details of the work plan he provided to the Commissioners, said that there are several factors that must be looked at in preparations for elections, especially with some Commissioners pressing for house-to-house registration and claims and objections.
He said it will be up to the Commission to decide, but whatever decision is taken, will also have to factor in training.
"The Secretariat works and is guided and directed by the Commission, so the Secretariat cannot move to the conduct of elections unless the Commission decides", Lowenfield said.
He said the current voters list will expire at the end of April and while he believes it is a "clean list", it will be up to the Commission to decide whether it goes into national elections with the list as is.