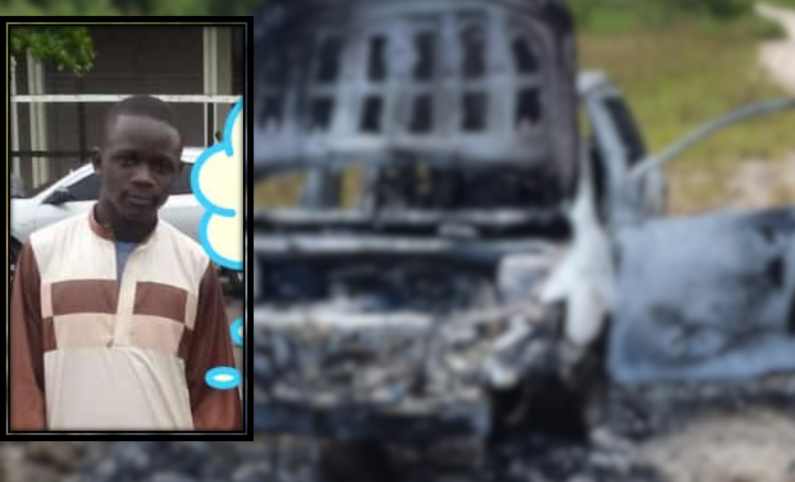 A post-mortem examination performed on the body of the 23-year-old Roxanne Burnham Gardens man Delroy Mc Kenzie who was executed Saturday night in Linden found that he was shot nine times about the body.
The postmortem conducted by Dr. Nehaul Singh concluded that the man died as a result of multiple gunshot wounds.
A police statement said two metal fragments were also retrieved from the dead man's head and back.
Mckenzie was ambushed and shot dead on Saturday night moments after he arrived in Linden in the company of a friend to meet a young lady in the town.
This morning, the Police Force announced that a car that was suspected to have been used in the execution was found in the town burnt and abandoned.
McKenzie's friend who was injured in the attack told investigators that the two were following the unnamed woman's directions to get to her at Wismar in Linden when McKenzie reportedly received a call from the young woman informing him that she had sent a car to pick him up.
As the two young men walked towards the car, two gunmen emerged and opened fire, hitting McKenzie multiple times while the friend managed to escape with wounds to both of his arms.
Investigators are convinced that the man was lured to the town by the woman and the execution was a well-executed setup.
A source close to the investigation told News Source that it is very clear that McKenzie was the target. The investigators are looking into the man's background to ascertain whether he had any recent issue with anyone who might have wanted him dead.