As Police investigators continue to put together the pieces of Saturday night's execution of a Georgetown man at Wismar in Linden, the dead man's grieving relatives today admitted that not only was he known to law enforcement but he is also a former robbery convict who was trying to turn his life around.
23-year-old Delroy McKenzie was gunned down in Linden moments after he arrived there to reportedly meet a young lady on Saturday night.
He was with one of his friends who accompanied him to Linden when they came under gunfire. The friend survived the attack and has told investigators that after the young lady they were going to meet provided instructions and told them to board a grey Toyota motor car, two men emerged from the car and open fire.
Mckenzie was shot 9 times to his body while his friend managed to escape with gunshot wounds to his arms. The car suspected to have been used in the attack was found on Sunday afternoon abandoned and burnt.
Today, the dead man's relatives traveled to Linden to observe the post-mortem examination.
The father who requested that his name and image not be published told News Source that while his son who served time in jail was now trying to put his life back together, he also kept a lot of bad company. The man said he repeatedly warned his son about some of the people he kept as friends.
"Show me your company and I'll tell you who you are. You can't seh you is not a gangsta but you got gangsta friends. And I keep counseling he and counseling he and trying to steer he, but then you does see some banna does come here (at the house) and I does tell them, I ain't want see you here and I ain't like you face. I tried to steer he in the right direction like other fathers would do. I never encourage he and rock back, I always try to put he on the right track", the man said.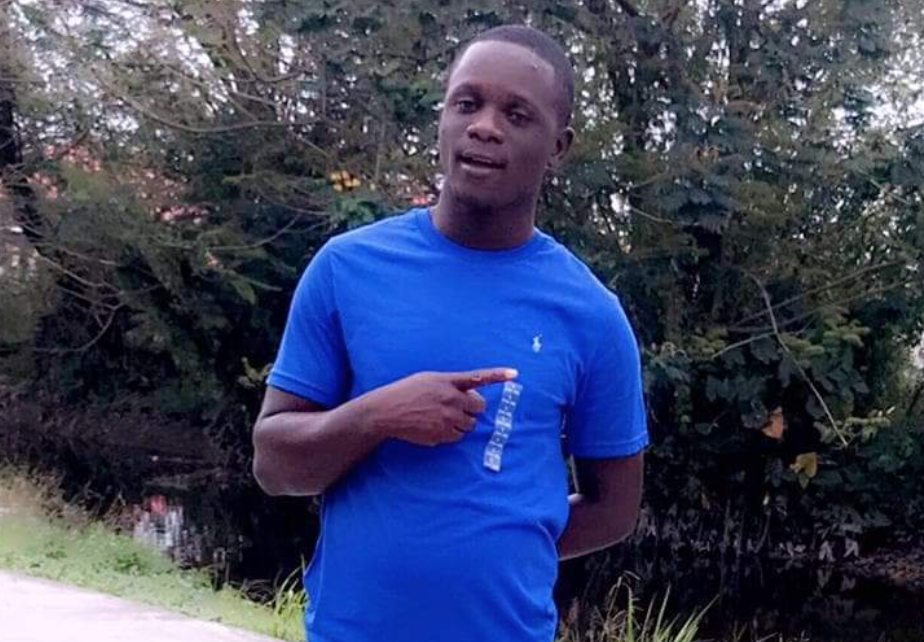 According to the father, his son was currently working as a Chef and held down that job for a long time. He said the son spent time in prison and came out last year and he has been encouraging him since then to stay away from bad company.
"He was incarcerated last year for a couple of months for an act and he came out and was trying to get his life together. He got himself a job. He find heself in some problems in the earlies, Police problems and he was really trying to get his life together", the father explained to News Source.
The man said he had no clue that his son was in Linden or had plans to travel to Linden on Saturday. He said when he called his son on Saturday night around 8 pm, the son told him that he was heading to his bed. The grieving father said he did not realise that would be the last time he would ever hear his son's voice.
"He do something to me and I vex with he because he lied to me. He tell me that he was in he bed and he shouldn't do that, he should have tell me directly is where he going…Jus suh I jump up and I call he phone, I lie down and me spirit tell me call this man phone, around 8 o' clock and you know what the man tell me, and the man put on a sleep voice and dramas to me and put on a sleep voice and you know he tell me, he said daddy I tired and I going and sleep".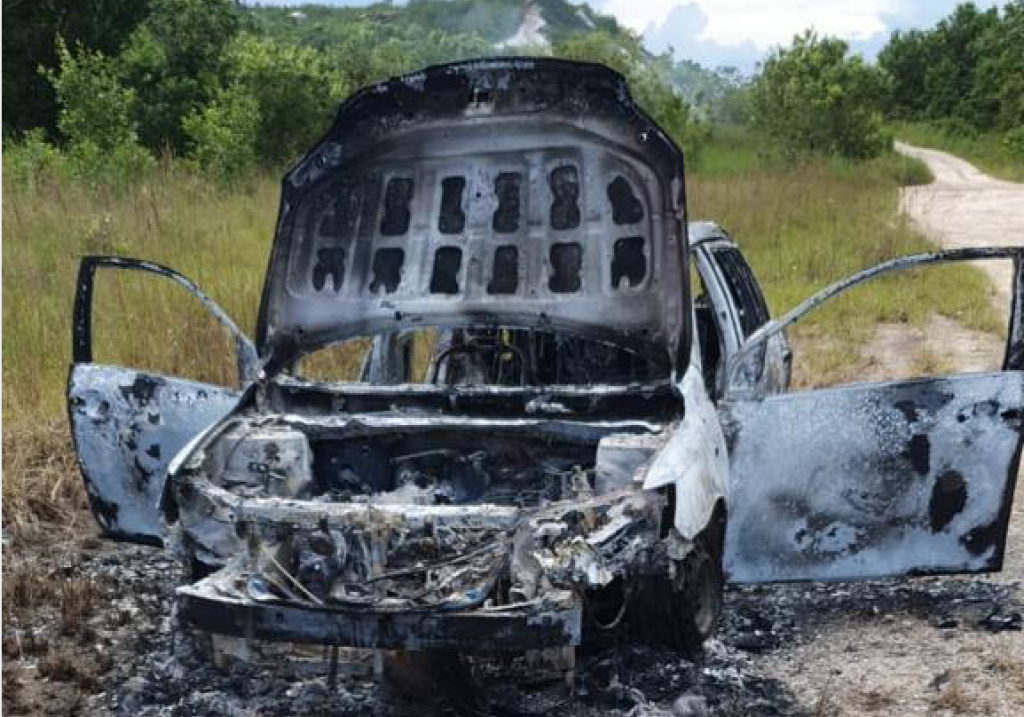 The father said had he known that his son was planning to travel to Linden on Saturday night, he would have tried to persuade him not to make the trip, since he had to go to work early the next morning.
The family of Delroy McKenzie is hoping that more information surrounding the shooting death could be made available to them and those responsible could face the Courts and justice.
The Police investigation of the execution is ongoing. Several leads are being followed, according to Police sources.