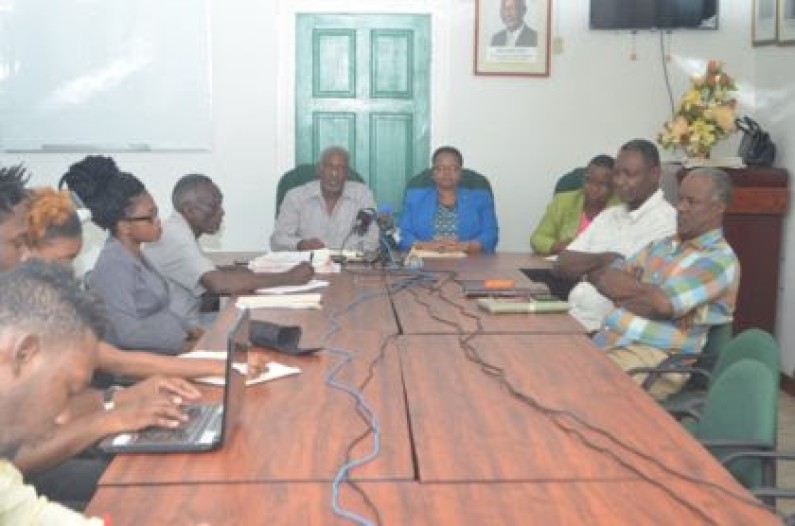 Russian bauxite company, RUSAL, has angered the Labour Department after its representatives  failed to show up to a meeting with Ministers of Social Protection and representatives of the Guyana Bauxite and General Workers Union on Wednesday.
Minister Keith Scott told media operatives that the meeting was arranged between the company and union so as to "finally put to rest the problems that have been existing between the bauxite company and the trade union". He noted that 57 workers were dismissed between 2009-2010 and stated that the situation with the company has gone on for "far too long" and stressed the need for Guyana to maintain protection for workers.
"We are totally upset and annoyed that we summoned the bauxite company to meet with us and to meet with the union (GTUC), we are upset that this company has shown contempt to us as a Ministry and us as a government," Minister Scott's said.
He added that "we are not going to accept it any longer, I don't know what happened in the past but this government over the last 17 months has made every effort to make an amicable resolution over the issues with the company."
Scott further pledged that there shall be no compromise with any company, local or foreign.
"We are not taking any sides but it is the Ministry's job to preserve a healthy industrial climate" he noted.
The Minister in a closing statement stated that he is adamant RUSAL must indicate why it was absent from the meeting.
Union representative, Lincoln Lewis, said that he was not surprised at RUSAL's refusal to turn up.
He further opined that the company's absence "is a matter of challenging the sovereignty of this country."
"We as Guyanese have to search for common ground to see how we are going to deal with a group of people who have decided they are going to treat workers anyhow and flout the law of this country," he noted.
The Ministers and the Union representatives did not indicate whether or not there would be any clear action against the company in the future.