The People's Progressive Party believes that the new APNU+AFC government should not be considering any raise of pay for Ministers and Advisors who have only been on the job for just three months and who would have not had their performance assessed.
Speaking at his Monday morning press conference, the General Secretary of the PPP, Clement Rohee fired off at the David Granger administration over what he called the "humongous" increases that are being considered.
While the government has admitted that it is considering increased salaries for Ministers, Advisors and all Members of Parliament, it has not announced any final decision or any figures that would represent the increases.
Mr. Rohee who served as a government minister for all of the PPP 23 years in office, said when he left government, his monthly salary was $579,000 per month and he was quite satisfied with that. He said the allowances did not amount to much, with the entertainment allowance being just $2,000 per month. Still he said he was satisfied.
Rohee could not say if the PPP as an opposition party would accept increases for its members, but he made it clear that some assessment should be done before the government determines any decision on increases for government officials.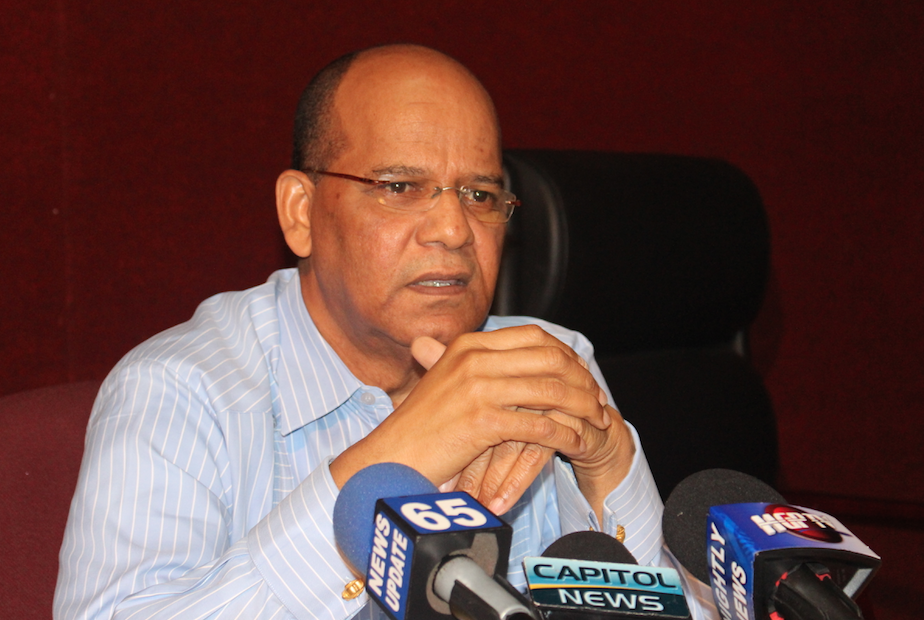 When asked if the PPP was not already considering increases for Ministers, when it was booted from office, Mr. Rohee said he was unaware of any such consideration.
Many persons have turned to social media to debate the issue about whether government officials ought to be given salary increases so soon in office.
The Finance Minister believes that by paying officials a better salary, it would assist in stamping out corruption.
Mr. Rohee said that belief has never been proven as a way of keeping hands out of 'the cookie jar".
The National Budget will be presented to the National Assembly on August 10, 2015.