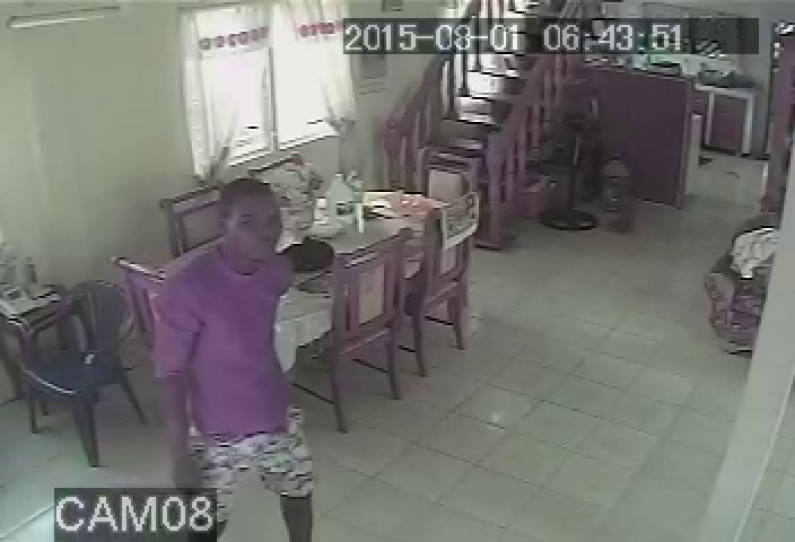 The Guyana Police Force this afternoon released the image of the man who was caught on camera beating 77-year-old Carmen Ganesh to death during a home invasion. Her body was found on Saturday morning.
The entire murder was caught on the surveillance cameras of the Montrose house, where the elderly woman lived alone.
The Police Force is asking that anyone who recognizes the image in the photograph or anyone with information that may lead to the arrest of the suspect, to contact the police on telephone numbers 225-6411, 225-8196, 225-2227, 229-2557, 229-2702, 911 or the nearest police station. All information will be treated with strict confidence, the police said.
The woman was found in a pool of blood early Saturday morning, sprawled on the floor of the two-story house. Neighbours had contacted her family to check on her after they did not see her doing chores in the yard on Saturday morning as she would usually do.
The brutal murder has sent shockwaves throughout the community. Ms. Ganesh was well known and well loved in the community.
Investigators believe the killer may have been hiding in the yard as evening came and was able to gain access to the house without the woman noticing. She was badly beaten to her head with a metal object while he ransacked the house.