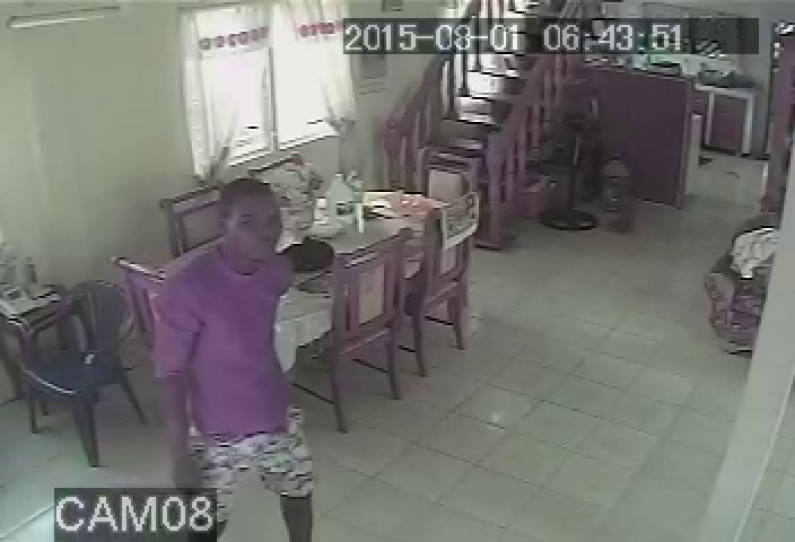 Police investigators have caught the man who they believe beat a Montrose granny to death during a home invasion a few weeks ago.
The man was nabbed in Georgetown wearing the same clothes that he was caught on camera wearing during the brutal murder.
News Source understands that the police received several tips confirming the man's identification after they released video footage of him in the house after murdering the woman.
A senior police officer on Sunday confirmed to News Source that the man has confessed to the murder but is also pointing fingers at a relative of the woman as the person who hired him to carry out the home invasion and murder.
The police source said the man claims that he was paid over half a million dollars to commit the crime and was also instructed to make it appear like a robbery. According to reports, he was aware that the house had surveillance cameras but did not know how to remove the disc.
Investigators intend to continue questioning him today and he could be charged for murder as early as this new week.
Earlier this month, another man was held by the police but was later released after his finger prints did not match any of those from the crime scene.