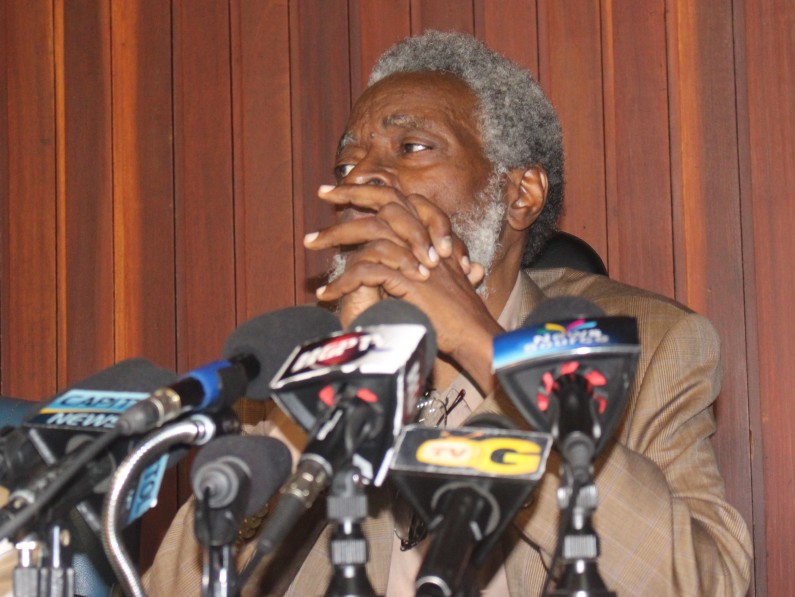 The People's Progressive Party Civic (PPPC) administration in a bold statement on Wednesday said it is unaware that any member of its Cabinet is under investigation by international agencies or countries.
Responding to questions from the media, Government's Chief Spokesman Dr. Roger Luncheon said the administration has not been informed by any external investigative agency or any local law enforcement agency of investigations being carried out against any Cabinet member.
At the weekend, reports surfaced on an online news service which is closely linked to a government minister that a senior female government official is being investigated in the case against Guyanese pilot Khamraj Lall, who was arrested in Puerto Rico when he tried to smuggle US$620,000 into Guyana on his private jet.
Dr. Luncheon has dismissed the reports as untrue and said "Neither am I or Cabinet or the government aware that a minister of the government has been associated with Mr. Lall."
Luncheon said comments on social media cannot be regarded as facts and added that "I can assure you that we have absolutely no information from any source official that a government minister or specifically Minister Webster is in any way associated with or engaged with pilot Lall."
Last week, Dr. Luncheon announced the resignation of Human Services Minister Jennifer Webster as a result of "ill health".
Luncheon said he is unaware of any other reason that may have forced the Minister to tender her resignation.
The US Embassy in Georgetown has not made any statement on the reports. On April 1, when Kaieteur News reported as part of its All Fools joke that government officials are under investigation, the embassy quickly distanced itself from the "joke" and called for a retraction.
A number of government officials have been linked to the cash jet pilot and the Donald Ramotar administration used the services of the private jet company on a number of occasions to shuttle the President to meetings. The government has said that is as far as any affiliation goes. However, the administration was criticized after authorities at the Cheddi Jagan International Airport confirmed that the pilot had gotten clearance to construct a VIP private hanger at the airport.
Lall was arrested on November 10 last year after stopping in Puerto Rico to re- fuel and then continue with a trip to Guyana.
It was reported that Customs officers asked the detainee to declare the cash he was carrying. However, Lall, who was traveling with his father and the pilot of the aircraft, initially reported only US$5,000 between him and his father, but in a second report said the two had US$12,000. A team of federal agents found that indeed he had more cash on the plane.
On closer inspection of the plane, officers found US $150,000 wrapped in plastic bags and a blanket near an exit. Lall claimed he did not remember having that amount and said it was generated from his business. the authorities searched the entire plane and over US $600,000 in cash was uncovered.
He is currently facing criminal charges linked to money laundering.
Filed: 15th April, 2015